Employee Wellness Programme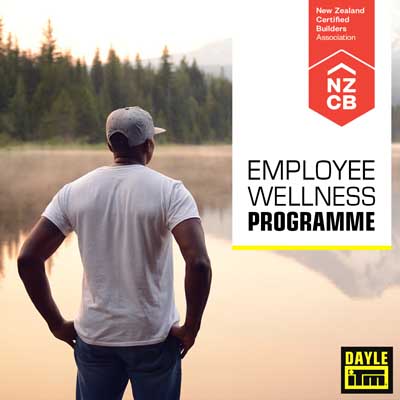 New Zealand Certified Builders (NZCB) has partnered with Employee Wellness Programme (EWP) to provide its member builders with access to mental health support at times of stress. This includes a confidential counselling service nationwide, which NZCB members can access at preferential rates with NZCB picking up the cost for the first counselling session, as well as wider coaching and wellness support.
New Zealand has one of the highest suicide rates in the world and a high rate of mental health issues particularly in the building and construction industry, so this service comes at a critical time.
A recent Australian study found that construction industry workers are twice as likely as those in other professions to commit suicide. This is attributed to the male-dominance of the industry and its culture, with builders potentially feeling the need to live up to a particular 'macho' image that involves 'toughing things out'.
NZCB is one of New Zealand's two building trade associations, providing a broad range of support to its members – from skills development to the industry's most comprehensive building guarantee product. Partnering with EWP to provide this wellness service to its members recognises that the wellbeing of both business owners and their staff is critical to NZCB members' business success.