February Competition from Laminex NZ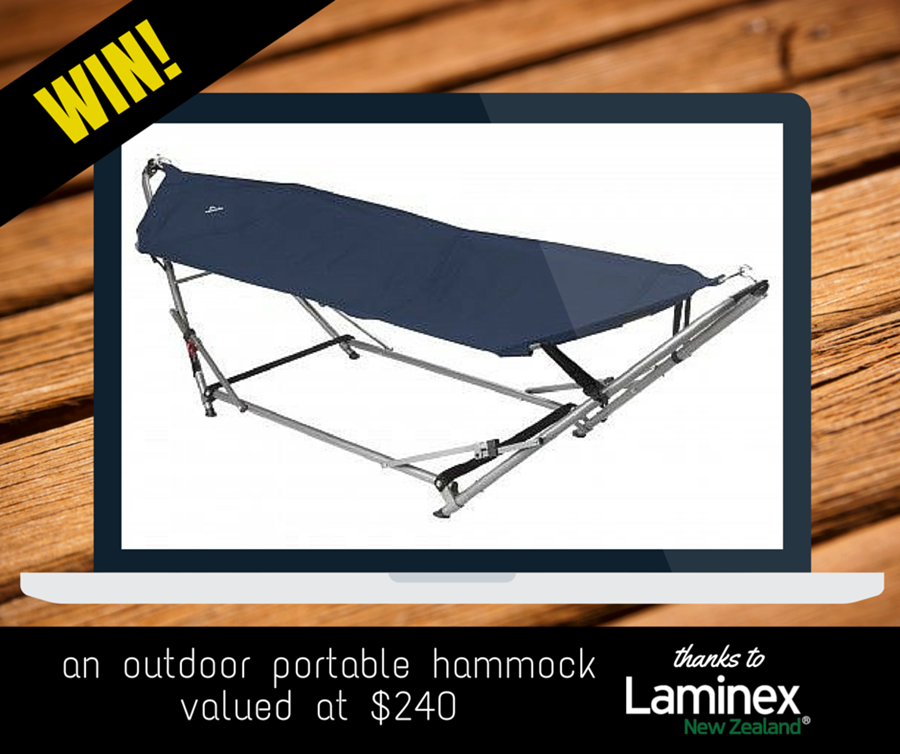 A big thanks to Laminex for providing you with your chance to win an outdoor portable hammock - perfect for these long summer days and trips away!
Laminex New Zealand forms part of the Laminates and Panels division of Fletcher Building Products Ltd, and aim to be New Zealand's trusted business partner for decorative surfaces and panel products offering expert knowledge and exceptional value to our customers.

From bench-tops and cabinetry, through to structural flooring, wall lining and commercial joinery, Laminex have products available to meet all application requirements. Laminex New Zealand has manufacturing facilities throughout NZ and prides itself on supporting the NZ building industry with strong industry associations and memberships. With one of the country's best distribution networks, Laminex NZ has metropolitan and regional coverage ensuring the highest level of local support and service to our customers.

Melteca® Clipwall® A revolutionary wall-lining system that allows you to incorporate stunning patterns and textures into your interior walls with ease. Perfectly suited for larger walls and feature walls, it offers a fast, durable and flush finish solution that is up to five times faster to install than traditional paint and plaster wall systems. Suitable for dry areas only. Melteca Clipwall eliminates messy installation steps such as plaster joining and painting.

Laminex® Aquapanel® A wet-wall surfacing solution for bathrooms and shower linings, laundries and feature walls. Contemporary colours and textures with colour matched aluminium jointers available.

Seratone® Lightweight, decorative panel with a smooth, glass like finish. Suitable for interior wet and dry areas with a selection of colour matched jointers, across Life and Escape ranges. UV cured paint finish resulting in low emission product.

Strandfloor® BRANZ appraised structural flooring material available in square edge and tongue & groove. A 20mm nominal wood strand panel bonded with a durable formaldehyde-free resin and wax. A polypropylene tongue gives the required sheer strength to eliminate the need for solid timber nogs on the long edge. Declare 'Red List free' product; suitable for use in the Living Building Challenge. Also from an ISO14001 certified manufacturing plant, with low emissions and carrying FSC® chain of custody.

StrandfloorH3.1® Premium flooring material comes in both square edge and tongue & groove. Improved resin composition provides increased weathering performance with the added assurance of a BRANZ Appraisal for use in wet areas (bathrooms, laundries). FSC® certified and low emission (E0) product.
Click here to learn more about NZ's range of Laminex products