Get dust compliant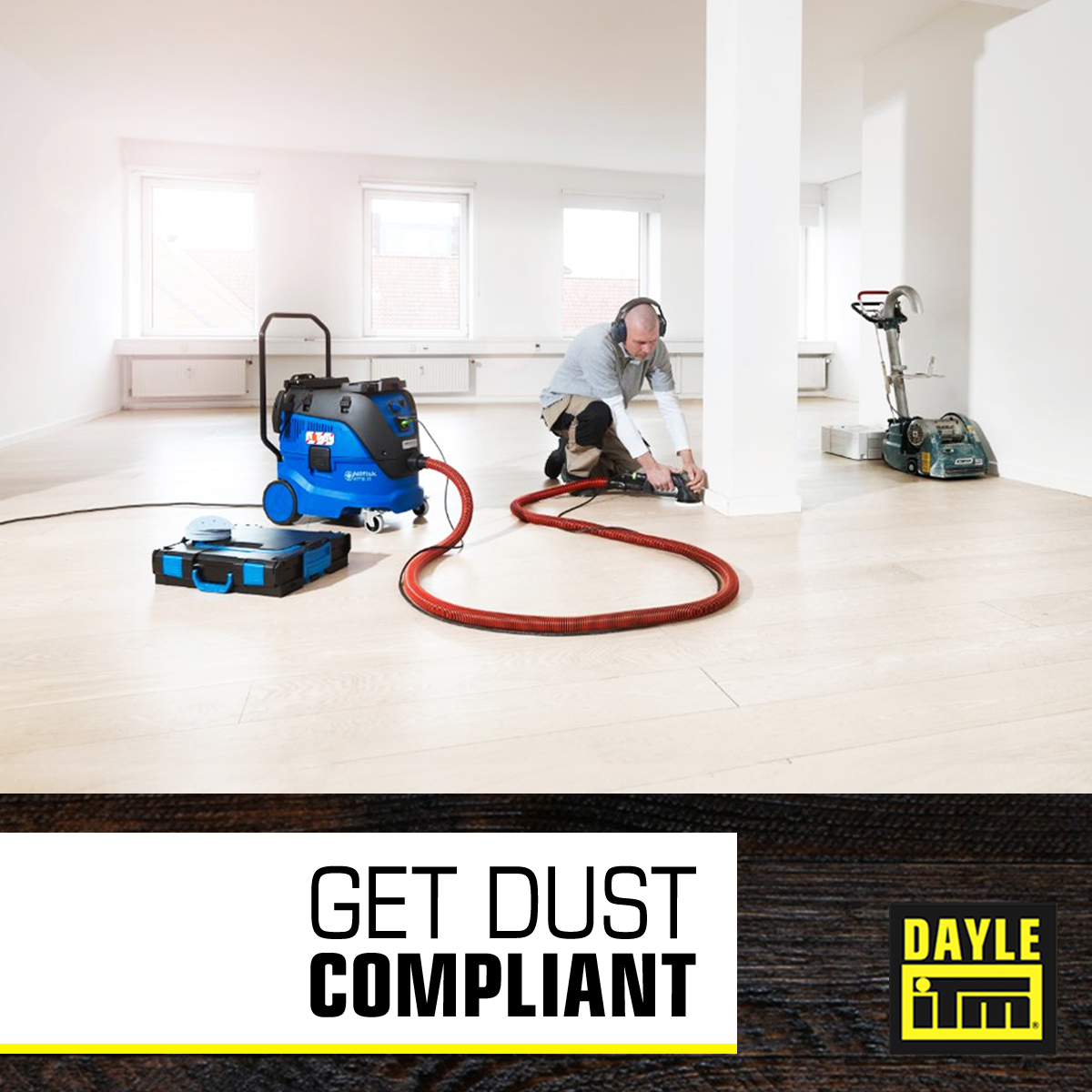 PCBU's need to address construction site dust issues in order to be Health & Safety compliant.
Amongst the hustle and bustle of the modern construction site a slow but effective killer lurks, construction site dust. A risk that presents itself whenever building materials are cut, sanded, machined, or cleaned. The respiratory risk to workers working directly on the task and others in the vicinity means that controlling construction site dust is an important and potentially lifesaving responsibility for PCBUs.
Silica, for example, is a mineral found in concrete and fibre cement building products (among others), and is a significant contributor to lung disease in New Zealand. Long-term exposure to silica dust from construction sites can be attributed to a large number of deaths in New Zealand every year.
Using power tools when working with these materials creates large volumes of dust. It is this fundamental process where WorkSafe New Zealand is encouraging industry to focus on becoming 'best practice' compliant.
New WorkSafe guidelines
The issue of construction site dust and the associated health risk to workers has been talked about for some time now. Existing published guidelines were no longer adequate to address the modern dust levels and complexities present on many New Zealand construction sites.
WorkSafe has now prepared and released these guidelines, and your ITM store or sales rep can help you understand what changes might be required on your sites.
Becoming dust compliant
Nilfisk's industrial dust extractors are the solution for any on-site portable dust extraction issue. Nilfisk has overhauled its range of on-site dust extractors, with additional features, increased durability, and full compliance with the new WorkSafe guidelines.
The new guidelines, titled 'Controlling Construction Dust with On-Tool Extraction' provides very clear areas that need to be addressed by PCBUs in construction environments where dust is created by tools (drilling, grinding, cutting, sanding etc.). The guide also introduces terminology that many tradespeople won't be familiar with. The full WorkSafe guidelines can be downloaded at: www.itm.co.nz/dustcontrol
Power tools that provide Local Exhaust Ventilation (LEV)
What the industry would commonly think of as a 'dust port', this can be a standard feature of the tool, an optional accessory, or an aftermarket adaptor – a properly designed way of channelling the dust produced by each tool. ITM carries a full range of power tools that are either designed with built-in LEV solutions, or are compatible with optional LEV adaptors.
Connect the system together
International best practice already dictates that tools that produce the dust, and the dust extractors that collect the dust can be professionally and efficiently interconnected with proper hoses and fittings, even when the brands of tool/extractor differ. These new guidelines encourage this best practice to become more prevalent on New Zealand construction sites.
Compliant dust extractors
When working with a known hazardous dust, tradespeople need to select a certified vacuum cleaner that has been tested and approved at the design/manufacturing stage to perform to a certain certified level. Entry-level vacuums, where the actual level of dust collection, filtration, and leakage cannot be verified, are therefore discouraged.
The required level depends on the hazardous nature of the dust being created, which will begin to be identified by building materials manufacturers.
The international identification system:
• Low (L)
• Medium (M)
• Hazardous/High (H)
Training and maintenance
Correct maintenance and operator training form important aspects of the PCBU's responsibility to eliminate or reduce the level of construction site dust.
Nilfisk provides unparalleled performance and on-site durability, while providing full compliance with the new Health and Safety Guidelines. Your ITM store can provide additional support in the form of customised vacuum hose and power tool integration. A range of dust filtration and disposal methods are available to ensure safe, clean handling of construction site dust from the moment the dust is created, through to its final disposal.
Fully automatic filter cleaning, electronic air flow monitoring and audible alarms allow trade users to embrace a new level of best practice when it comes to ensuring cleaner air quality and improved safety for workers.