Holiday Hours at Dayle ITM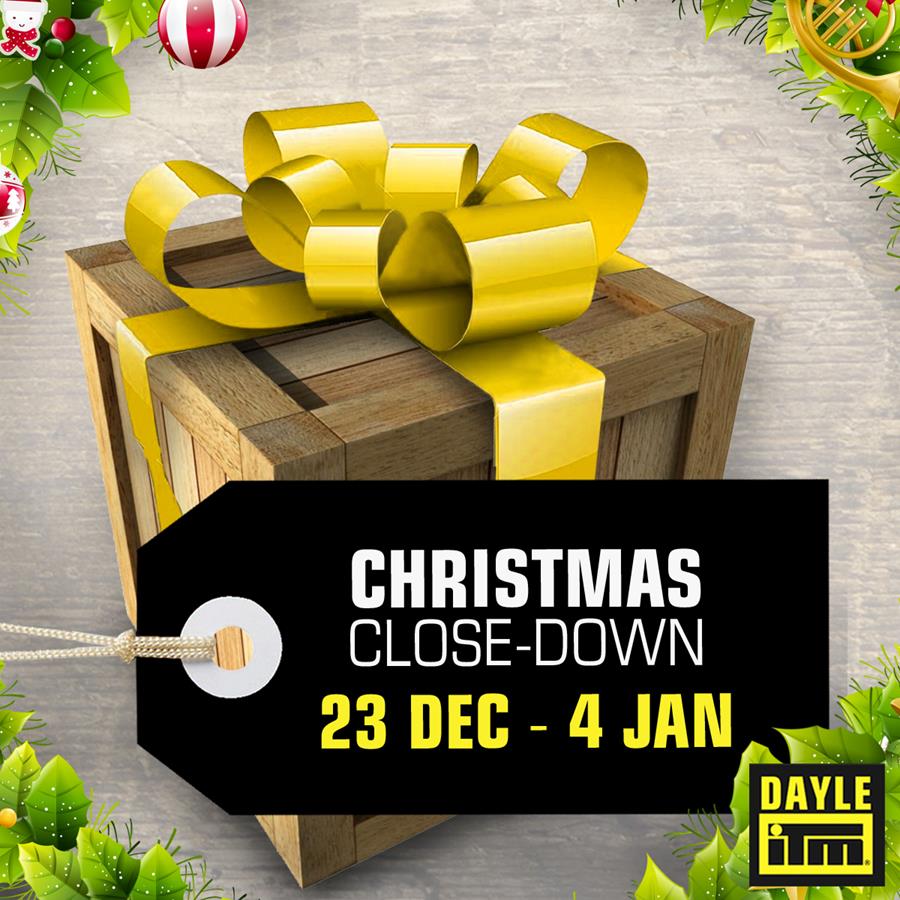 Holiday Hours at Dayle ITM
We're taking a break during Christmas and New Year, getting ready for an exciting 2017.
Dayle ITM will close at 2pm on Friday Dec 23 and open again for business on Wednesday January 4th 2017.
Be sure to get those last orders in before Xmas to ensure you're sorted for supplies over the silly season.