LBP Scheme Update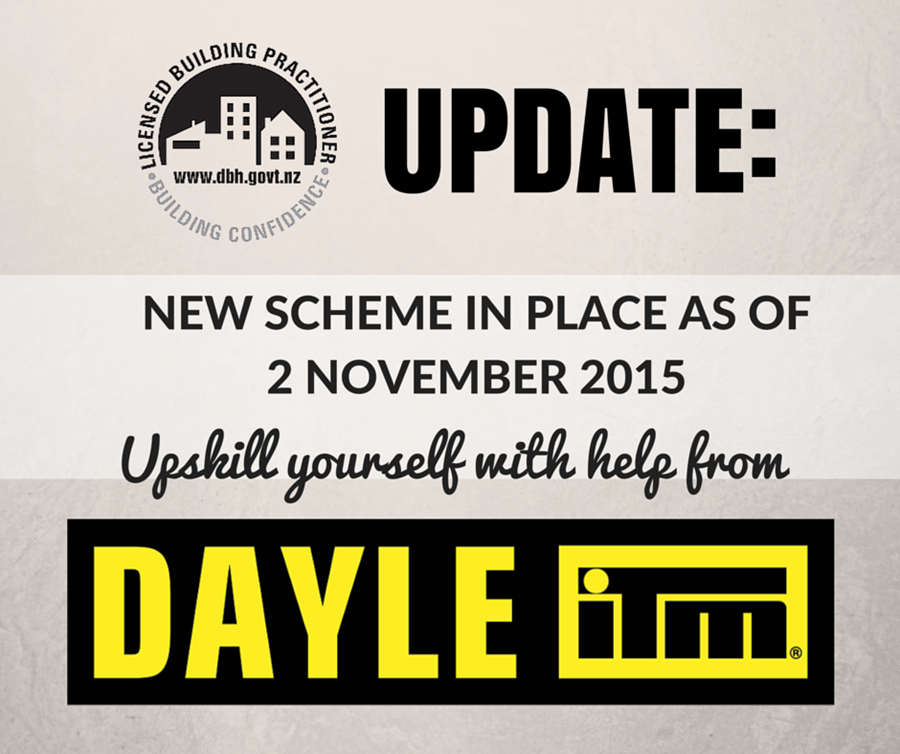 Earlier this year MBIE announced that the current requirements for the LBP skills maintenance scheme are set to change.
The changes come into effect on 2nd November, 2015 at which point LBPs will start a gradual transition to the new skills maintenance scheme. The new framework moves away from an entirely points-based system in favour of a new 'mixed model' approach with the aim of promoting more meaningful and relevant learning for LBPs.
The holiday period is a great time to catch up on the important details of these LBP updates, and get your head around your new requirements. If you need any help understanding the updates, we're here to help - just email deborah@dayleitm.co.nz with any questions.
Click here to find the full story of the LBP Update Scheme