Meet Our Team: Deb & Chris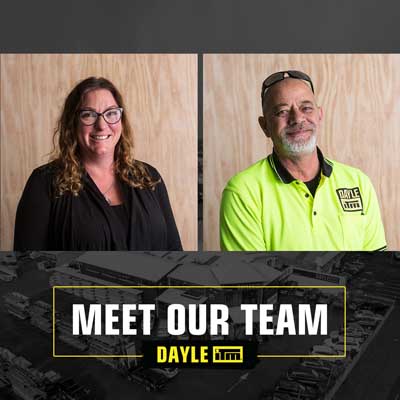 Meet Deb, our Marketing Manager 📢
There's so much to love about this MVP! Deb is not only one of our fearless leaders, she's also camp mother here at Dayle ITM, Marketing Manager, selfless giver of 120% of her time and the loctite that holds our amazing crew together. She's one of the reasons why we're STILL all about family 40 years and counting!

Meet Chris, our Drive Thru Manager 🚗
Around here Chris is known as the Drive Thru Manager, but his favourite title? Koro - to his grandkids. Originally hailing from the winterless North, where he grew up perfecting his league side step, Chris hasn't strayed far from his aspirations to be a timber rep. He's the funny guy on the Drive Thru floor, and his favourite thing about this job is interacting with you guys, the customers. So, be sure to stop for a chat to find out a little more about Chris next time you're coming by!