Meet Our Team: Paul & Chris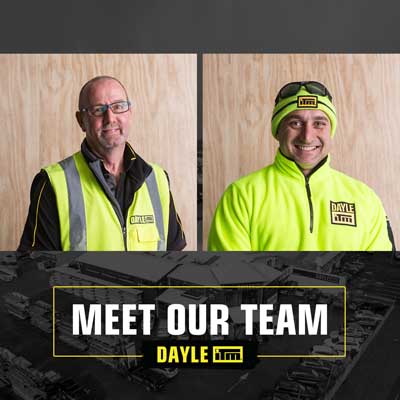 Meet Paul, our Logistics Manager
With an impressive 16 years service here at Dayle ITM under his belt, Paul will be a familiar face to many of you. This superman is our Logistics Manager, where keeping the yard, orders and trucks flowing nicely is just one of his many talents. There are too many others to list, he tells us.
Paul, like many other team members here is motorsport mad, and what's kept him here in a role he loves is seeing his Dayle ITM workmates everyday.
Say g'day to Paul next time you see him, and see if he'll elaborate on all those talents he talks up.
Meet Chris, our (other) Drive Thru Team Member
Chris uses the forklift to move things at Dayle ITM, but here's a bit of inside knowledge... He's also known for moving a fair amount of heavy stuff in the gym - no wonder his nickname is Hulkie! 💪
Chris says he gets a kick from being part of our great team, and vice-versa mate - we're super grateful to have you on board. Chris is always willing to give anything a go, this includes jumping on camera!
Find out more about Chris in our video here and remember to challenge him to an arm wrestle next time you're in 😉