New Certified Builders Toolbox Seminar Series Announced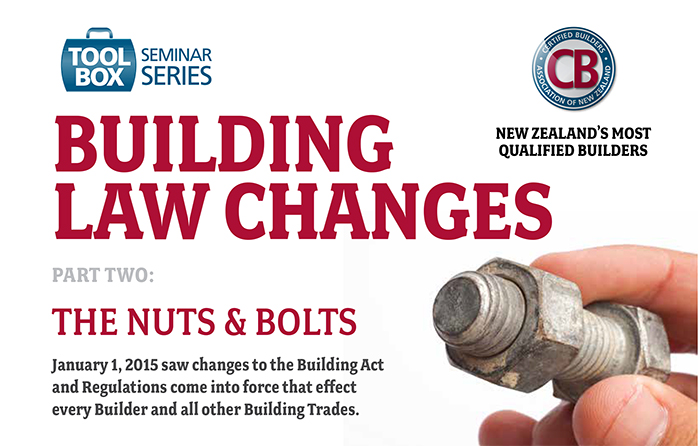 This next ToolBox Seminar (held at Dayle ITM) will cover these new responsibilities in detail, showing you how to work through checklists and disclosures for all requirements in a manner that showcases your company's point of difference.
We will also cover the important changes to building contracts which have come about with the new Law Changes and how builders can use them more effectively.
To make this easy and to remove all of the "legal speak" we'll also include an explanation of variation forms and how they relate to contracts plus valid payment claims.
No idea what we are talking about? Sounds like you need to head along! If you don't know where to start, we're here to help. Just pick up the phone and call Deb at Dayle ITM on 09 828 9791 who will help you in getting started with these changes.
The next Building Law Changes ToolBox seminar will be held at Dayle ITM on Wednesday 18th February from 5-7pm. THIS IS A FREE EVENT.