New year, new ute?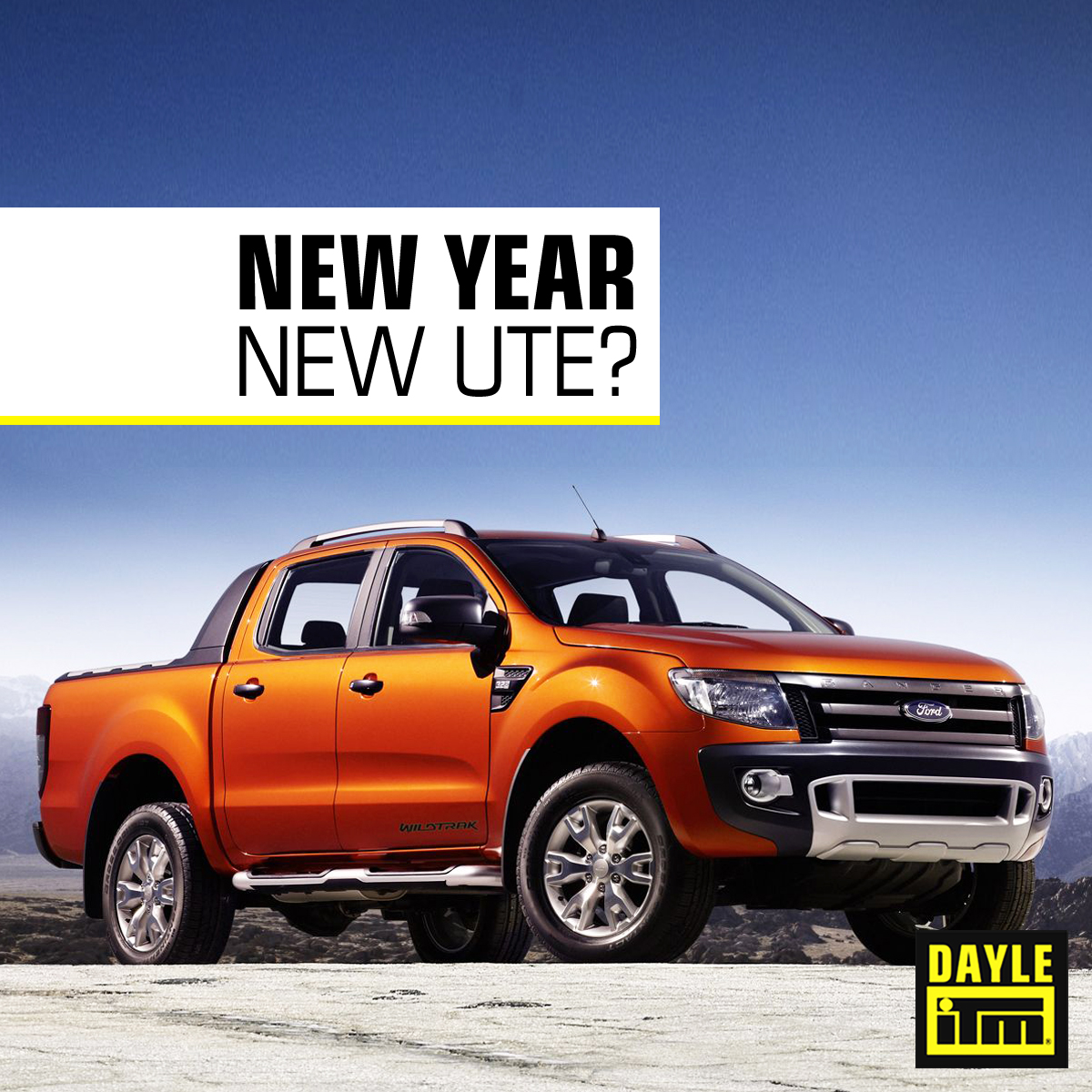 Top of the top ten car sales list is the Ford Ranger, with Toyota's Hilux at number two, Holden Colorado number three, Mitsubishi Triton at number five, Nissan Navara at number eight, plus another popular work vehicle the Toyota HiAce van at number ten.
NZ's top selling new vehicles
1 Ford Ranger
2 Toyota Hilux
3 Holden Colorado
4 Toyota Corolla
5 Mitsubishi Triton
6 Toyota RAV4
7 Kia Sportage
8 Nissan Navara
9 Mazda CX-5
10 Toyota HiAce
Decisions, decisions
So what's it going to be? 2wd or 4wd? Double cab? Brand new or second hand? Hire purchase or lease? You can pay anything from $30,000 to nearly $70,000 for one of these new vehicles, depending on spec level.
And no matter how well your business is going, it's a big lump of cash, probably the biggest expense of your business if you're a sole trader.
So before you get carried away with glossy truck brochures over the holiday break, it's worth taking a step back and considering what you really want and how much it will really cost.
It costs what?
When you consider all the different cost components of owning a work truck, you could easily be forking out around $9,000 a year (give or take) to keep it on the road. And that doesn't include any interest if you bought the rig on hire purchase.
Everyday costs like buying fuel, tyres, service, wof, rego and road user charges are easy to quantify because they're in your face on a regular basis. But it's the unseen costs that really bite.
What you don't see but feel
When working out vehicle costs, there are two separate factors that make up the total – fixed costs and flexible costs.
Flexible costs are day-to-day running expenses, which go up or down depending on how many kilometres you do. For example, if you're driving a diesel truck and doing roughly 14,000km a year (the average for kiwi vehicle owners) then everyday running costs will amount to a minimum of $3,300 a year. Roughly $63 a week.
Fixed costs are those that don't change. Things like insurance, wof, rego, interest costs and the big one, depreciation.
Ouch!
Vehicle depreciation is the largest contributing factor to a vehicle's running cost. A new vehicle purchased three years ago for $30,000 would be worth less than $15,000 today. So the vehicle is costing you an additional $5,000 a year on top of the everyday running costs. Of course, depreciation costs are recorded as expenses against your income, so there are some tax advantages, which can vary depending on whether you operate as a business, partnership or sole trader.
If you have financed the vehicle, you'll need to add interest costs to the calculations. For example if you had financed half of the vehicle's cost ($15,000) when you bought it, your interest costs would be $1,500 (based on an interest rate of a 10%pa).
Flexible costs per year: $3,300
(Includes diesel, road user charges and servicing based on travelling 14,000km per year)
Fixed costs per year: $5,740
(Includes insurance, wof, rego and depreciation based on $30,000 vehicle)
New or second hand?
Given that depreciation is the biggest factor in the cost of owning a vehicle, then clearly the more you pay, the more it costs every year.
A brand new $50,000 vehicle will be worth $25,000 in three years time, which effectively means it's cost you $8,000 a year in depreciation alone. On the other hand, if you bought a second hand vehicle for $25,000, your depreciation costs will be $4,000.
But remember, an older vehicle will cost more to maintain than a brand new one.
Hire purchase or lease?
The two most common ways of financing a work truck are hire purchase or lease. Hire purchase is pretty straight forward. You pay a deposit up front and monthly installments over a set period. You own the vehicle.
With an operating lease, you are essentially "renting" the vehicle for a monthly fee over a set period, usually 3 years. With an operating lease, you don't generally pay a deposit, but only pay the first month's rental in advance. So the up front cash outlay is much less. While you don't own the vehicle straight away, you will usually be able to buy it at the end of the lease period for an agreed cost, adjusted for depreciation.
Which option suits you best is something to discuss with your accountant.
What NZ's top selling work trucks cost*
Ford Ranger $36,040 - $69,640
Toyota Hilux $38,290 - $65,290
Holden Colorado $39,990 - $62,990
Mitsubishi Triton $34,790 - $59,490
Nissan Navara $30,400 - $67,990
*Based on AA guide