Payday filing April 2019 – are you ready?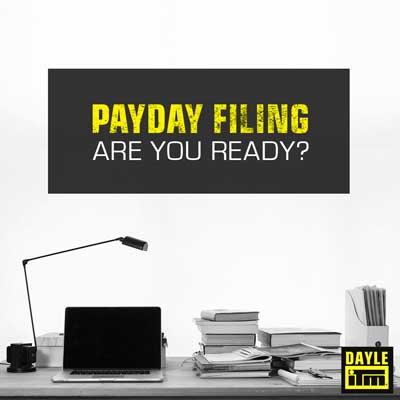 PAYE and withholding tax will still be paid on the 20th of the month following (or twice monthly for larger employers).
For employers with more than $50,000 of annual PAYE and Employer Superannuation Contribution Tax (ESCT – tax on Kiwisaver contributions by the employer), it will be compulsory to file electronically and within two working days after the payday.
For the smaller employers, you can opt to supply the information twice monthly or on a payday basis. You can supply a paper return within 10 working days after the payday.
Contract payments and withholding tax
But… the extract below from the IRD website suggests that even if you are a smaller employer, there is no 10-working day rule for contract payments and withholding tax and the returns must be filed within two working days.
Payday filing for scheduler payments
If you choose to use payday filing you don't need to provide contractors' details such as date of birth, start and end dates and contact details if you don't have them.
You can include your schedular payments information when you file your employment information on a payday basis, i.e. when you pay contractors, or on a twice-monthly basis.
Scheduler payments made:
between the 1st and 15th of the month must be reported to us within two working days after the 15th of the month.
from the 16th to the end of the month must be reported to us within two working days after the end of the month.

So, with all this tax simplification leading to more information filing to IRD each time a new law is bought in, the questions to ask yourself are:
Can my systems cope with the changes?
Is all my employer/contractor paperwork up to date and compliant?
On that basis, it is timely before 1 April rolls around to check with your payroll software provider or advisor to ensure that, come implementation date, you will be able to file the information within the timeframes that Inland Revenue has introduced.

Update your payroll documentation
Given that Inland Revenue is going to have more timely access to your payroll information, it is equally important to ensure your payroll documentation is up to date. Check the following;
Do all employees, both permanent and casual, have contracts?
Have they signed valid tax code declarations that you hold on file?
Do you have contracts with your subcontractors?
Do you hold a copy of their exemption certificate if their payments are being treated that way?

If you are unsure of any of these questions or any other payroll issues, the time is now to get things sorted.
by Chris Guillemot
Partner - Business Advisory