Solar Roof Production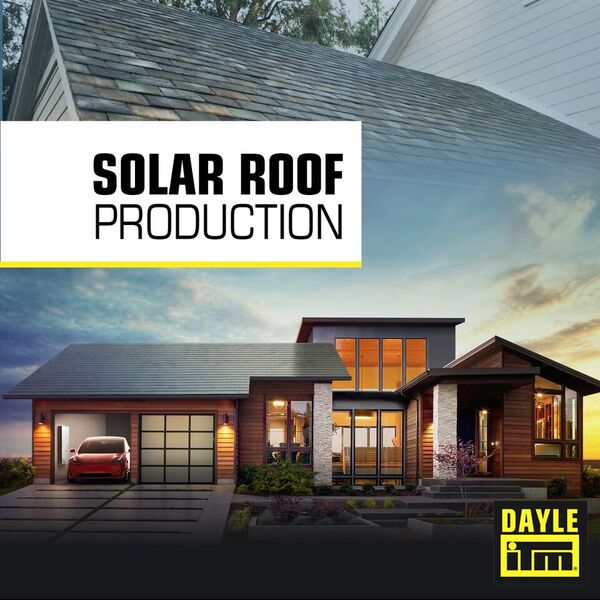 Tesla Gearing up for Solar Roof Production
The merger between Tesla and America's largest solar roof manufacturer has been given the thumbs up by shareholders, and the company is planning to bring their innovative solar roof tiles to market by mid next year.
The range was launched at Universal Studios in Los Angeles where homes from the Desperate Housewives series had been fitted with the new Tesla tiles.
The tiles are made of tempered glass with a colour film, which mimics the appearance of traditional roof tiles.
Tougher and more durable
There are four styles of tiles in the initial range: Textured Glass, Slate Glass, Tuscan Glass and Smooth Glass.
Tesla's Elon Musk said the tiles were superior to conventional options in terms of strength and durability, and presented impact tests comparing the new tiles with traditional ones.
"We expect this to have two or three times the longevity of asphalt," said Musk. "It's really never going to wear out. It's made of quartz."
Power is a bonus
According to Musk, the installed cost of a Tesla tile roof will be similar to a traditional tile or slate roof.
"The important thing is that in an apples-to-apples comparison, it will be at least similar or slightly below the cost of a regular roof. The electricity is just a bonus."
To store the energy collected by the roof system, the Desperate Housewives homes were fitted with the new Tesla Powerwall 2 battery system, which has double the energy of Tesla's first generation battery and can power a two-bedroom home for a full day.
Needless to say there were Tesla cars in all of the homes.
"Electric cars originally didn't look good," says Musk. "They had low range; they didn't have good performance; they were like a golf cart. So people had a real hard time buying electric cars. Something similar has to happen to solar. We need to make solar panels as appealing as electric cars have become."
"The sun provides more than enough energy in just one hour to supply our planet's energy needs for an entire year".
See video of the launch of Tesla solar roof tiles at: https://vimeo.com/189402941