Supplier of the Month August 2014: MSL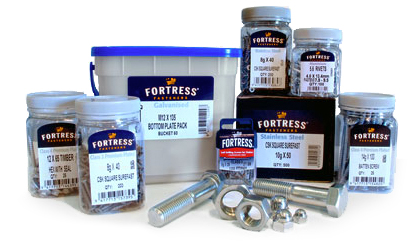 They have a network of eight fully-stocked branches carrying over 200 million items and 10,000 product lines. New products, creative packaging and merchandising initiatives have also earned them a reputation as industry innovators.
The complete range of quality fasteners at competitive prices.
Since its introduction in 1997, the Fortress brand has rapidly grown and is now a market leader with a reputation for quality and reliability. Stock is purchased both internationally and locally, ensuring quality products are quickly delivered at a competitive price.
Both imperial and metric sizes are available in a broad range of materials and platings. This breadth of product makes them a true one-stop-shop for fasteners, often with same day delivery.
A focus on service.
Customer service has always been a focus and they have maintained leadership in this vital area. They ensure that they have the resources to deal face to face with customers, understand their business and to cater to their particular needs.
They literally go the extra mile, for example by making personal deliveries when the 'crunch' comes for customers and by accommodating multiple order methods to make customers' lives easier.