Supplier of the Month February 2015: Paul Industries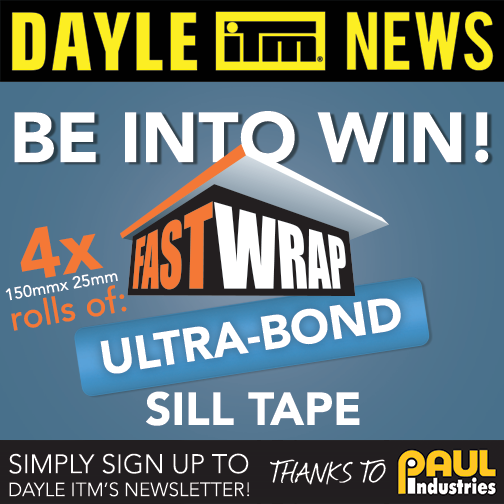 Family owned and managed for over 30 years, the success of Paul Industries is firmly anchored in our core value – dependability. You can count on their products, and you can count on them.
Paul Industries provide service of the highest standard, with overnight delivery throughout New Zealand and a 24 hour call centre to take those last minute orders.

As the only bespoke manufacturer of wire mesh products in New Zealand, Paul Industries will happily produce custom designed sizes and specifications to create exactly the product you need. It's all part of their commitment to excellent service delivery.
BE IN TO WIN! If you're on the Dayle ITM Mailing list you're in the draw to win 4 rolls of Fastwrap Ultrabond 150mmx 25mm Sill Tape. Not on the list? Click here to join and enter the draw. Entries close 28th February 2015.