Supplier of the Month July 2014: Sika

Because there are currently no industry standards in below ground residential waterproofing, this crucial area is a can of worms. You only get one shot at it too, because once the backfill goes in, any potential problems are buried.
Sika, the company with over 100 years' global experience in waterproofing, has the builder-friendly solution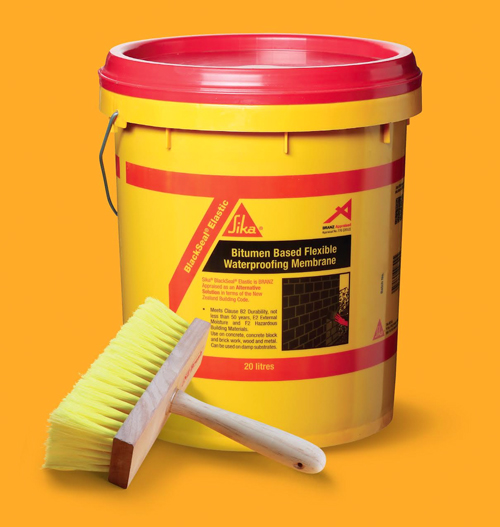 Sika BlackSeal Elastic
• Use on below-ground concrete, concrete block or brick
• Can be applied to green concrete
• Fast drying –apply 2 coats in one day
• Extra flexible –if the substrate moves, it will too
• 50+ years durability
• The only BRANZ Appraised brush-on below-ground waterproofing
Watch the short video here complete the on-line quiz, and you'll get a LBP-exclusive Sika Certificate.
BE IN TO WIN! If you're on the Dayle ITM Mailing list you're in the draw to win 20 litres of Sika BlackSeal Elastic, plus an Applicator Brush. Total prize value: $200. Entries close 31 July 2014.
If you're not on the Dayle ITM mailing list and want to be in to win, click here to enter your details.