The Apprentice Diary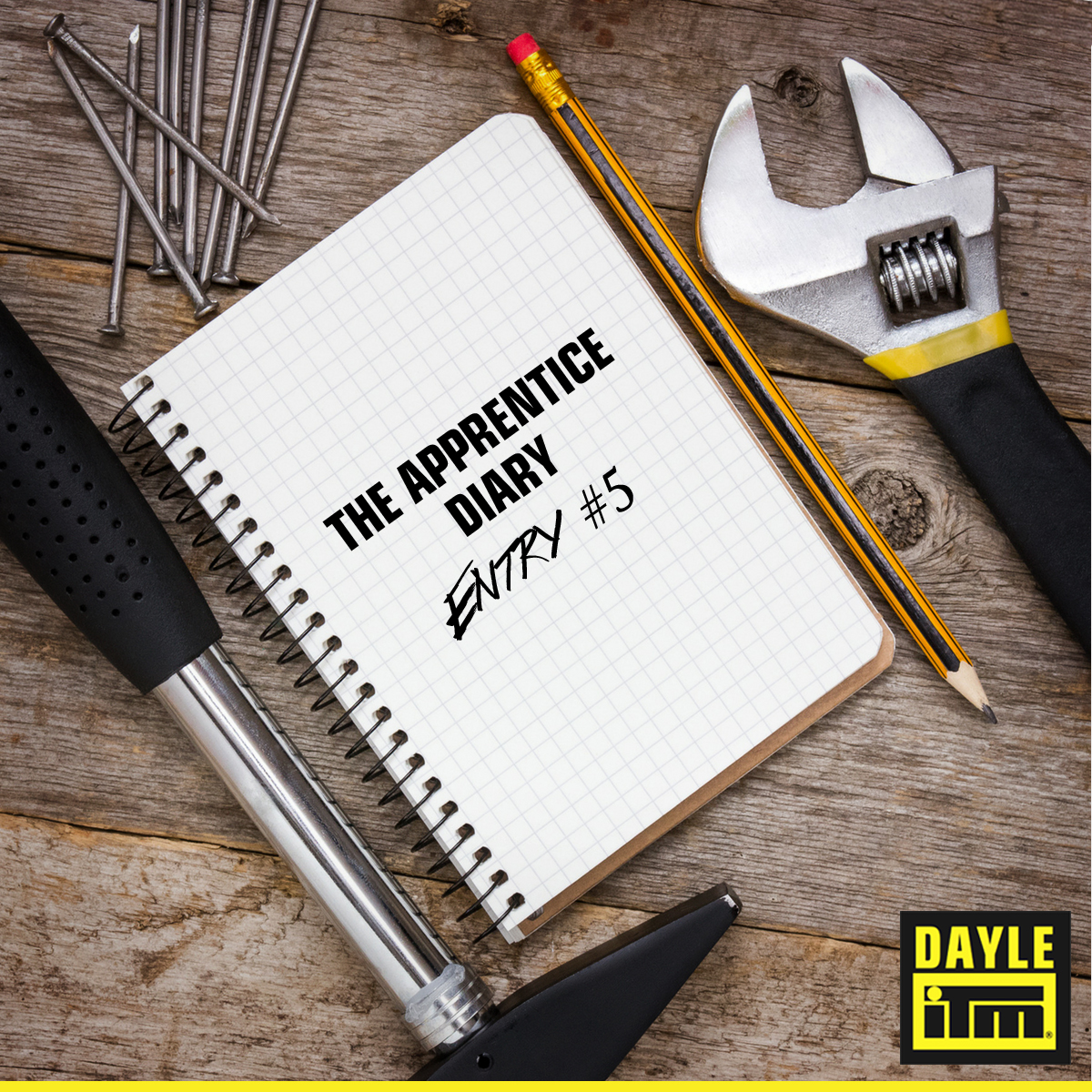 It's cold and getting colder on-site. We are now in the depths of winter, and it's taken a while for my hands and fingers to thaw out to be able to type this diary entry.
I've ditched my shorts and opted for wearing tracksuit bottoms at work, plus a jacket to keep the cold winds out. I'm not a big fan of wearing gloves, I have to admit, as I feel a bit clumsy.
On the topic of weather, I'm now carrying a full set of wet weather gear in my car, plus gumboots and a spare jumper. As much as we try and hide from the elements, it's part of the job. I'm lucky on my current site, as three quarters of the building is shrink-wrapped. That's great when it's raining, but even on sunny days the house is freezing as the sun can't get through.
Working on my own
On the learning front, although I'm taking on new tasks, I'm using previously learnt skills to complete them pretty much unsupervised. Today for example, I built some floating shelves. This involved measuring the correct height (bench height plus four layers of tiles and grout), stripping the plasterboard, setting a level chalk line, rebating some U-shape brackets (there are two shelves), and bolting to the studs.
There was a bit of thinking involved, but I sketched out all the elements and how I was going to build it first. This helped visualise any potential issues. Five hours later and job done and ready for plaster. I'm also learning new aspects too, such as vertical weatherboard cladding on a 45mm cavity batten (I've only done horizontal pine boards on 18mm batten so far). The battens are mechanically fixed as they are so deep, so have to be screwed off, then the boards nailed on with silicon bronze rose head nails.
The end result is amazing, and very satisfying. On this project the boards will be stained black for an executive home. I can't wait to see the end result.
Hitting the books
I'm nine months into my apprenticeship now, and things are going well there too. I'm managing to complete four or five modules every few months when my training advisor visits, plus keeping photographic and written notes of what I have done from a practical point of view. This really helps in jogging the memory on what I've been up to. I'm aiming to complete my apprenticeship in around three years or so.
On the smoko front, I've finally succumbed to the local bakery pies, not every day, but more than I really should. But hey, it's cold outside and a hot pie certainly tastes good on a winter's day. Till next time, stay safe and keep learning.
Highlights
Best job: Pre-cutting cedar weatherboards
Worst job: Installing PEF rod round windows
Favourite power tool: Cordless skill saw
Favourite hand tool: Dog bar
Apprentice tip: Start reading the plans
By Stu Foster
Apprentice