The Apprentice Diary: Entry #10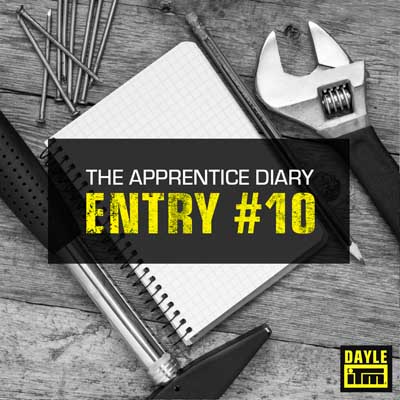 The more the merrier…not so much.
The roof is on, spouting done, windows in (well most of them), cladding is just about finished, time for the interior. Now, normally I'm a fan of the phrase 'the more the merrier', but not quite so much on the building site. With only a month or two to go, we've got a lot of trades on site. There's plumbers, sparkies, another plumber installing ducting for the gas fire, insulation installers, and GIB® being delivered and stored around a number of rooms. Although they're not always on site at once, things do get a bit hectic when they are. It's still fun, but can be frustrating when we need to be working in the same area. Being level-headed helps.
Working as close as possible with the foreman (there are only three of us builders on site), it has given me an appreciation for how hard it can be to project manage everything. Tradies are somewhat a bit woolly with their communication and timings which doesn't help.
No margin for error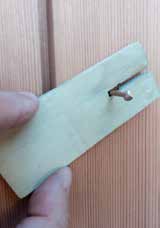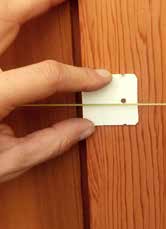 I've been learning lots, most recently around installing cedar weatherboards. For this build, the boards are vertical, and being stained a neutral colour. Whilst it looks great when on, there is very little room for error during installation. Once on it's pretty much the final product. Unlike pre-primed pine weatherboards where all holes are given a once over from the painter, with cedar, leaving a dollar mark, or half-moon from your hammer is not good. So to help limit my wayward hammer, I was told to create a sleeve (see picture) that goes around the nail.
If I miss the nail I hit the sleeve instead of the cedar. I also made a little nail marking template too out of left over cavity closer. After running string lines, this template makes sure each nail is the same distance in from the edge (see picture). Both of these templates helped to create a high quality finish.

Moving up a rung
In other news, I'm no longer the newbie, yay. A new apprentice started recently. Although I'm only half way through my second year, it's actually quite
amazing how much I've learnt in that time. This has become very apparent when seeing the 'newbie' making all sorts of rookie mistakes. It also makes you realise how much you know, when you can start talking to mates that work in an office about how to go about work on their house.
So it's all starting to come together for me. Reading through the bookwork for the apprenticeship is becoming easier too. Sure, there are some subjects that I really have to concentrate on, but it's mostly a theoretical refresher on what I've already done on site. It's a good feeling (for now anyway).
Till next time, stay safe and keep learning.
by Stu Foster
Apprentice
Highlights
Best job: Cutting and installing head flashings
Worst job: Nailing off 5,000 nails
Most useful power tool: My new drop saw
Most useful hand tool: Glass suction cups
Apprentice tip: Take time to think what's required before undertaking a new task