The Apprentice Diary: Entry #11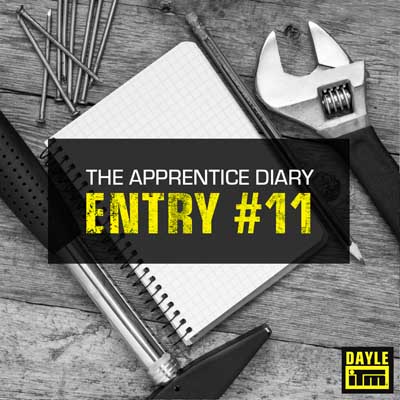 See it in your mind, before you build it
Other than the obvious, practical skills, read and interpret the plans etc, they highly rated visualisation. Basically picturing the build, or elements of the build, in their heads. This skill was something they all agreed on. They said if you can understand all the layers of the build from bottom to top and top to bottom, inside out and outside in, then you've got it nailed. I'm now starting to visualise a task before undertaking it, and the steps to achieve the desired outcome. Drawing sketches sometimes helps, taking a few minutes at the beginning can save time, wasted materials, and making mistakes.
A new build, a new experience
The company I work for mainly does residential renovations, extensions and reclads. So I'm excited to be involved in a new build that starts in a few weeks' time. Knowing it was coming up, I asked to be put on the project, and the boss has agreed. Although we won't have the usual clutter and mess of demolition and the hardship of working out how to join old with new, we will have a new issue to deal with, the weather. Most of my sites have been shrink wrapped. It will be a new experience to be on an open site, especially through winter. So it's time for gumboots and wet weather gear I think. With lots of foundation work in front of me, including bridging foundations, 4m deep pile holes and plenty of steel tying, there's lots to learn.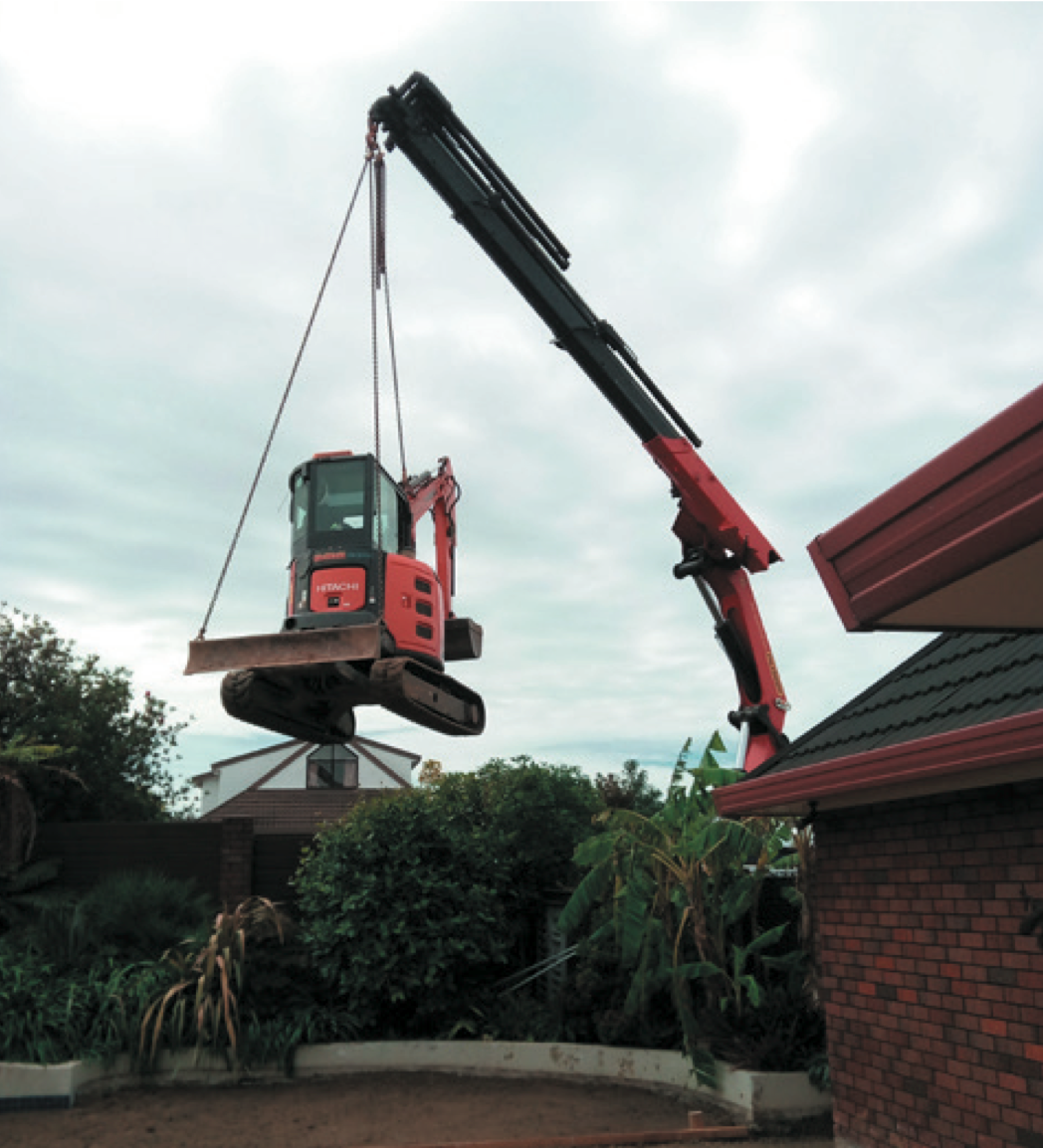 How are we going to do that?
Recently I wondered how we were going to fill in a swimming pool in a hard to reach backyard of a site (I know, who fills in an existing pool?). Turns out, you simply Hiab a digger over the fence and onto the site – no probs!
Going solo
A friend of mine recently asked if I could build a deck for his rental house. After a site visit, I agreed and set about quoting the job. My boss was more than happy to give me some guidance.
After submitting the quote, I got the job. With the site being 30 minutes' drive away, I soon found myself very focused on making sure I had all the right tools and materials with me to complete each day's tasks. The biggest thing I learned was the project management of it all, if I wasn't efficient with my time, I was the one who lost out.
Finally, a quick apprenticeship update. I've been told by my assessor that I should be on for a 3 year apprenticeship. Which means I'm over half way!
Till next time, stay safe.
by Stu Foster
Apprentice
Highlights
Best job: Learning how to install interior doors
Worst job: Removing and reinstalling an existing toilet
Most useful power tool: Table saw
Most useful hand tool: Dog bar (builder's best friend)
Apprentice tip: Take photos to refer back to