The Apprentice Diary: Entry #7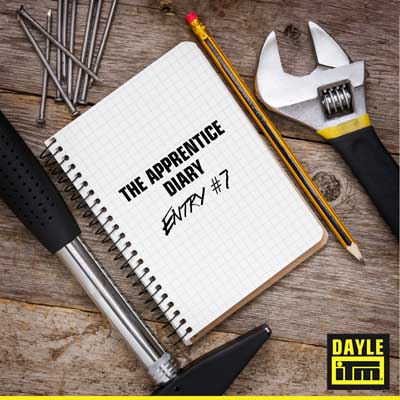 Skinning the cat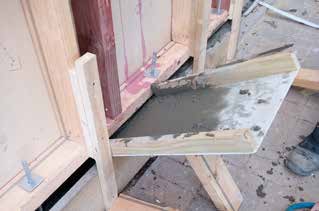 One thing I'm finding is there are lots of different ways to undertake the same task. For some reason before becoming a builder, I naively thought it was going to be a bit more like building Lego with instructions, i.e. there is only one way to build it. Sure there are some aspects and processes that have to be done a certain way, but likewise, there are plenty of tasks that are down to the individual. Things such as installing windows, or architrave, or maybe boxing, bracing and pouring for concrete. The latter was certainly an eye opener, especially with tight scaffolding in the way (see below). It is with this knowledge that you can add a certain bit of individuality to the build and find a way that suits your style of working or skillset.
Architects
In a similar vein, I didn't realise the amount of problem solving that goes on, and the reliance the architect sometimes puts on the builder's ability to make things magically happen. The phrase CoS (Check on Site) comes up a bit on the plans, I think it's an architects way of eliminating a visit to the site to check first hand, but that's just me. I do like learning some of the workarounds for these problems, and it adds to knowledge and experience.
Time saving tip
One thing I did learn recently that has become helpful is measuring and knowing the approximate size of some of your hand tools and power tools, such as your hammer, drill and nail gun lengths. When you need to nail or screw off roughly at 300mm centres for example, you can measure using the tool in your hand.
Apprentice life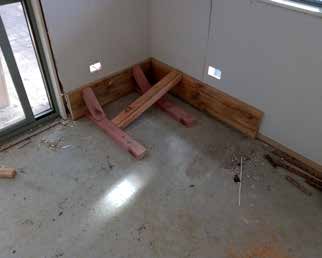 The builder I'm working with is now giving me more responsibilities. From sorting out where to put materials when they arrive, to completing a task on my own that may require a portion of building inspector sign off. If it fails, it will be my fault! This is teaching me two things, firstly to do the job right and ready for sign off, secondly to make sure I have the right materials ordered and delivered on time. Nothing like a bit of time pressure to focus the mind. This is helping me learn how to run little jobs as part of the bigger picture, plus relieving him from some of the day to day stress.
We're now on the run into Christmas and New Year, a time where the industry shuts down for a month (well, we do apparently).
So till next time, have a fun festive season, see you
in 2018.
by Stu Foster
Highlights
Best job: Window scribers
Worst job: Working in the rain
Favourite power tool: Table saw
Favourite hand tool: Nail punch
Apprentice tip: Keep your tools clean