The Apprentice Diary: Entry #1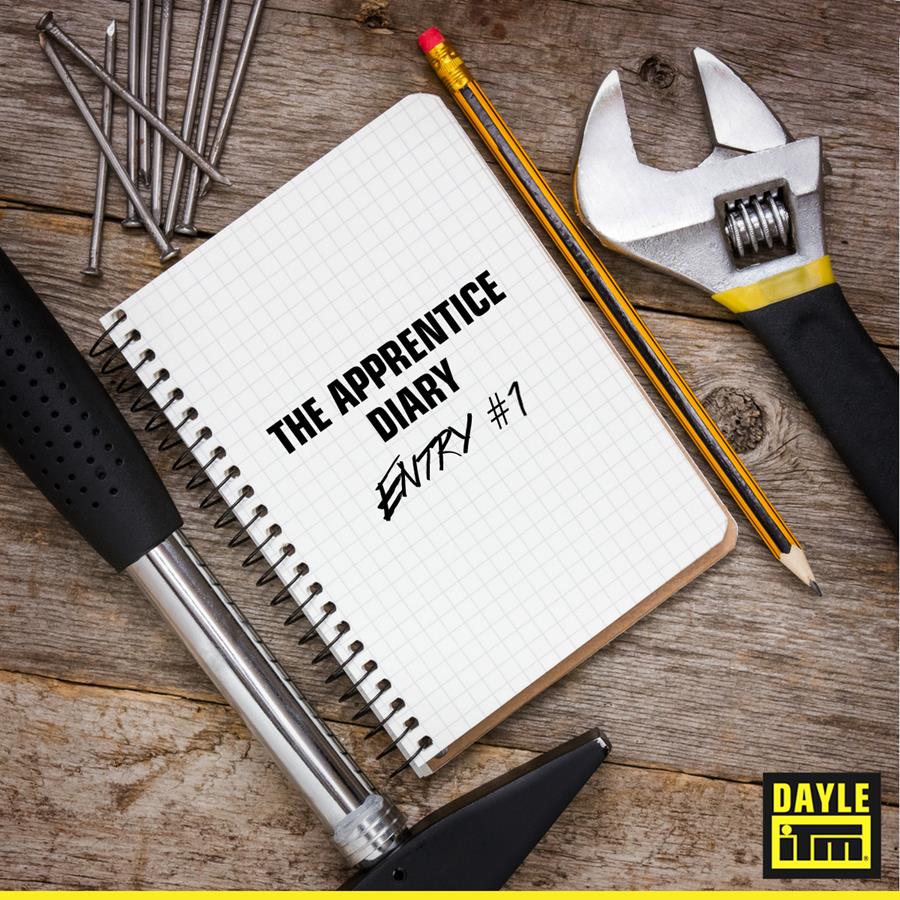 The Apprentice Diary: Entry #1
After more than 10 years of working in office jobs tapping away on a computer, slowly becoming less and less interested in the corporate life of meetings, phone calls, presentations and reports, I decided to make a complete career change and become a builder, starting with an apprenticeship.
So why do I want to be a builder? Well for me it was about seeking more job satisfaction by being able to see what I have achieved that day, week, or month and feeling good about it. Nothing answers to this more than literally building something.
Having done a fair bit of DIY around multiple houses, it seemed the perfect fit. So now I find myself five weeks into my building career and I'm loving it! After doing my research on local building companies, I opted for an apprentice job with a builder who had 10 chippies (including a few apprentices), a project manager, admin lady and the owner himself, with a mix of 80 per cent renovations and 20 per cent new builds.
I did a week's trial with them and I got to meet the team and see how they operated before asking for an apprenticeship. First impressions after the first few weeks It's been hard work, interesting and most of all good fun. As well as adjusting to the physical labour and fresh air, there is a lot to learn. Everywhere I look I have a question on how or why it's been done or built that way. I'm acting a bit like an excited child, but it's more through wanting to be as useful as possible as soon as possible.
I've been nicknamed 'Fresh', as I've bought a bundle of new power tools and become a bit of an 'all the gear, and no idea' builder. For example, I was looking forward to firing my framing nailer for the first time and I had charged the batteries the night before in preparation. Then on the first day, I loaded some 90mm galv framing nails, set-up, pulled the trigger aaaaand nothing. I hadn't put the gas canister in! A few laughs and piss-taking later and I was up and running.
Oh, and apparently taking a camping chair to sit on during smoko is a point of comedy too. However, I think it's far more comfy than sitting on an upside down bucket. Formal training this week I signed up to my apprenticeship with the BCITO, which consisted of a half-hour meeting with the local training advisor, some forms to fill out, and a few Q&As.
I like the idea of the combined theory in the form of bookwork, along with the applied practical skills. Over the coming issues of Building Business, I'll be documenting my life as an apprentice, the highs and lows, the outtakes and learnings I've taken on board in this new chapter of my life.
By Stu Foster, Apprentice.
Highlights
Best job: Putting weatherboard and scribers up
Worst job: Pulling out old wall insulation
Favourite power tool: Jigsaw (so universal)
Favourite hand tool Bevel
Apprentice tip: Always keep your work site clean and tidy