The Second Year Blues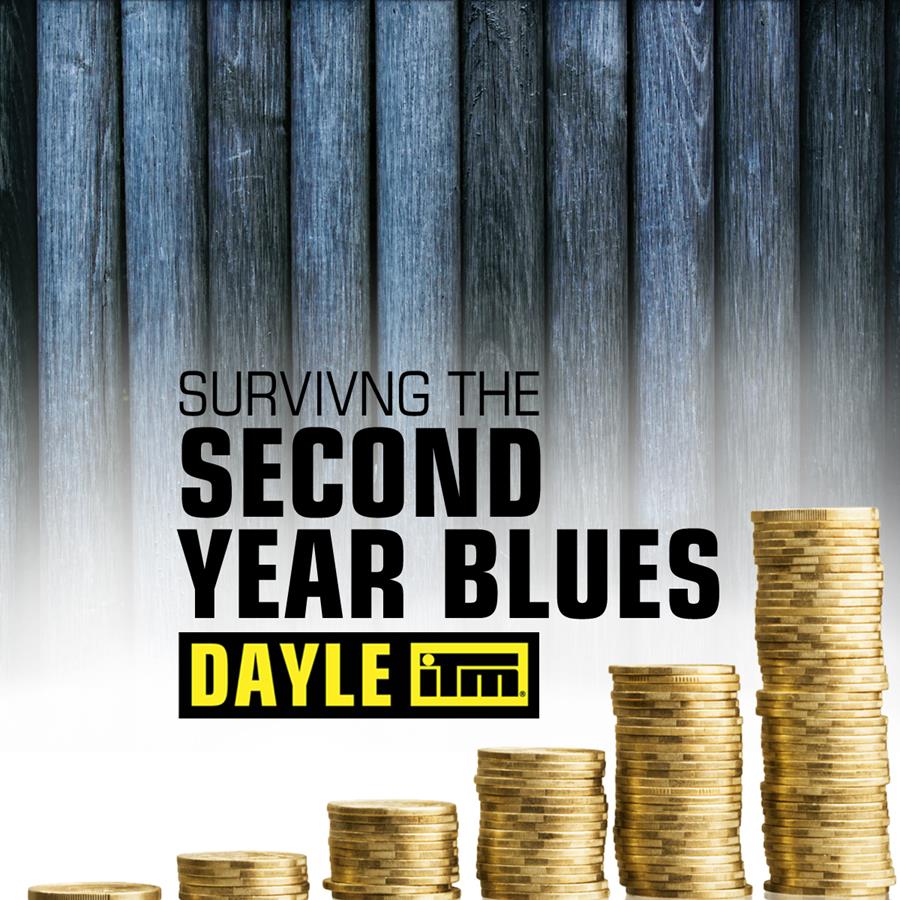 The Second Year Blues
How to survive in business
Starting a business can often be one of the most challenging ventures a person can undertake in life. The first year of working for yourself presents obvious hardships but from there on its smooth sailing right? A huge proportion of New Zealand businesses fail in their second year of operation, therefore, this month we will look at ways of avoiding this.
Tax payments Provisional tax is a tax paid in instalments during the year in preparation for the expected year end result. This is estimated by the IRD based on a business's previous year's results, plus 5 per cent.
For example: if a business's income tax payable in year one is $10,000 then it will pay provisional tax of $10,500 the next year. If payments are missed, then the IRD will charge penalties and interest.
A good method for planning your tax is to put aside 28 per cent (being the tax rate for companies) of net earnings at the end of each month into a savings account.
ACC:
Another bill that businesses miss out on during the first year is ACC. Like provisional tax, it is based on the previous year's results. In this case, it is based on monthly PAYE returns that are completed. The very first invoice you will receive from ACC is for the previous year. However, it also includes an estimated amount for the next income year – similar to provisional tax. Again, it's a bit of a 'double whammy'. The ACC invoice is based on your wages, so knowing that your invoice grows with the level of your wage payments means that you can adequately plan for this.
Wages, PAYE and other payments It is also crucial to keep in mind that other invoices will grow, as your company does. PAYE and GST payments to the IRD do not go away and it's important to keep on top of them. Similarly, any missed payments to suppliers, subbies or employees could quickly lead to an empty worksite. An important take out from all of this is planning and communication. If you do find yourself in a bit of strife, you need to establish which bills should be paid immediately and which ones can be delayed. If you do need to delay a payment, make sure you discuss this with the supplier. The same goes for the IRD – if you are struggling to make payments, talk to them. Ask for an arrangement or a repayment plan and see if you can pay off the amounts in instalments. By Peter van der Heijden Crowe Horwath Advisor
If you have any questions about points raised in this article or would like to discuss how your business is tracking, contact Peter van der Heijden at peter.vdh@crowehorwath.co.nz or your local Crowe Horwath advisor.
For the contact details of your local Crowe Howarth office click here