Trade or uni? A no-brainer.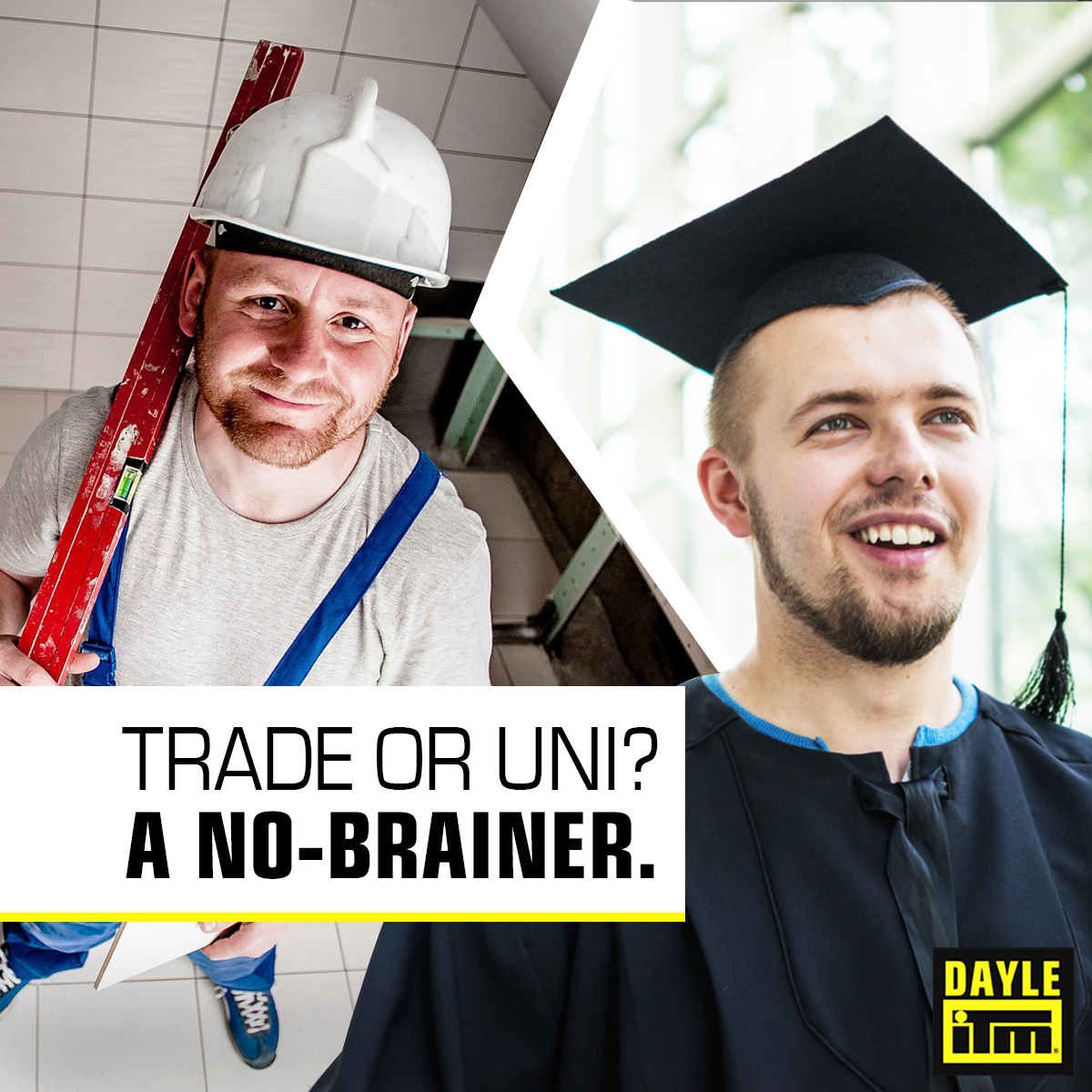 "Because of the head start you get as an apprentice, because you're not paying off an accumulated student loan, you manage to buy a house earlier, you pay off the mortgage earlier and over the lifetime of the career path, you are financially better off," said BERL's chief economist Ganesh Nana.
Higher net worth
Using average wages at each age during the career path, and factoring in student loans, house prices and savings rates, a person taking the apprenticeship path had a higher net financial position for most of their career and was exposed to less financial risk.
The 2017 report noted that apprentices earn significantly more than graduates at the start of their career (average age 25) and consequently, at the mid point of their career (age 40), they were more financially secure.
"A person's net financial position in the middle of their career implies that an apprenticeship carries a lower risk than a university education. At the end of their careers, the net financial position of a degree holder and a trained apprentice were almost exactly the same".
Fewer drop outs
Another consideration when comparing the two career paths is the drop out rate. Around 80% of apprentice builders complete their apprenticeship, whereas the completion rate for a university degree within three years is about 40%.
"It's fair to say that a uni degree is sometimes a soft option for kids leaving school when they don't really know what they want to do, and traditionally parents have encouraged that," says BCITO's Chief Executive, Warwick Quinn.
"There is a prejudice against the trades and I'm a victim of that myself. When I was at school, it was all about universities, and that attitude still prevails."
Builders with degrees?
At the moment, less than 10 percent of school leavers go directly into a trade, yet that's where the real jobs are right now and well into the future, says ITAB's Grant Florence.
"With the new government's KiwiBuild promise to build 100,000 new homes in the next decade, the demand for skilled tradespeople is going to be higher than what was forecast last year. Can we cope? Not at this stage, but I think there is a shift in attitude.
"One curious statistic that may be a sign of the times is that five of the 15 finalists in last year's NZCB Apprentice of the Year Award Challenge had university degrees. They took on an apprenticeship because even with a degree, they couldn't get a job or found the line of work relating to their degree was not for them.".