Wallace and Dayle ITM Step up to Ssangyong Series
After securing a spot in a SsangYong scholarship program run by The Rock radio station, Wallace had to face disappointment after narrowly coming second to Reece Clements at the final stage of the competition - a face-off at the Formula E Karting facility.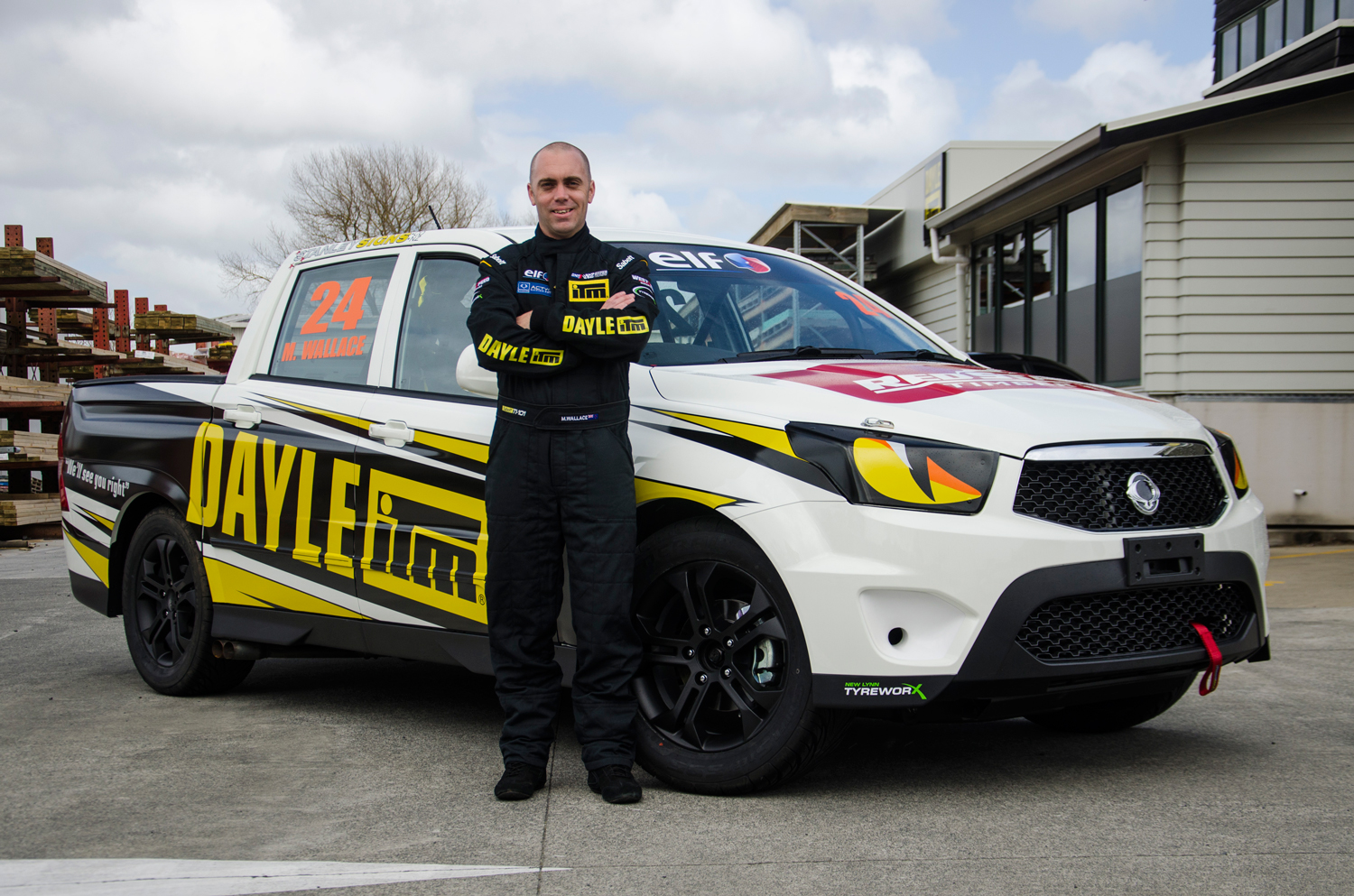 "Unfortunately while I was leading heading during my pit-stop I had an issue with the seat-belt. I couldn't get it done back up again. I had to jump from one kart to another, and unfortunately that's what cost me - I think I ended up about two seconds behind the winner after losing three seconds in the pit-stop.
"It was a bit of a shame. I had qualified second to Reece [Clements], and was able to make the pass for the lead at the start - but I couldn't finish it off."
However out of that disappointment came an opportunity to join the series with the assistance of Dayle ITM.
"I've got to say a huge, huge thanks to Dayle ITM. Without them there's no way that this would have happened. They heard about what happened at the Rock competition, and to have opportunity, the backing and the support they've given me is fantastic.
"It's not just Dayle - they've been able to bring along some of their own sponsors through some of their suppliers. The likes of Red Stag Timber, Euro Corporation's Xtraductile 500E reinforcing mesh, New Lynn Tyreworx and Stanley Signs. Without that support, there's no chance that I'd be standing here."
Wallace is no stranger to the race track, with significant experience in karts as well as club racing. However his path to circuit racing remains unorthadox next to his rivals - making jumps from Speedway, to circuit racing before family commitments directed the father of two towards Karting - the traditional foundation class for most racers.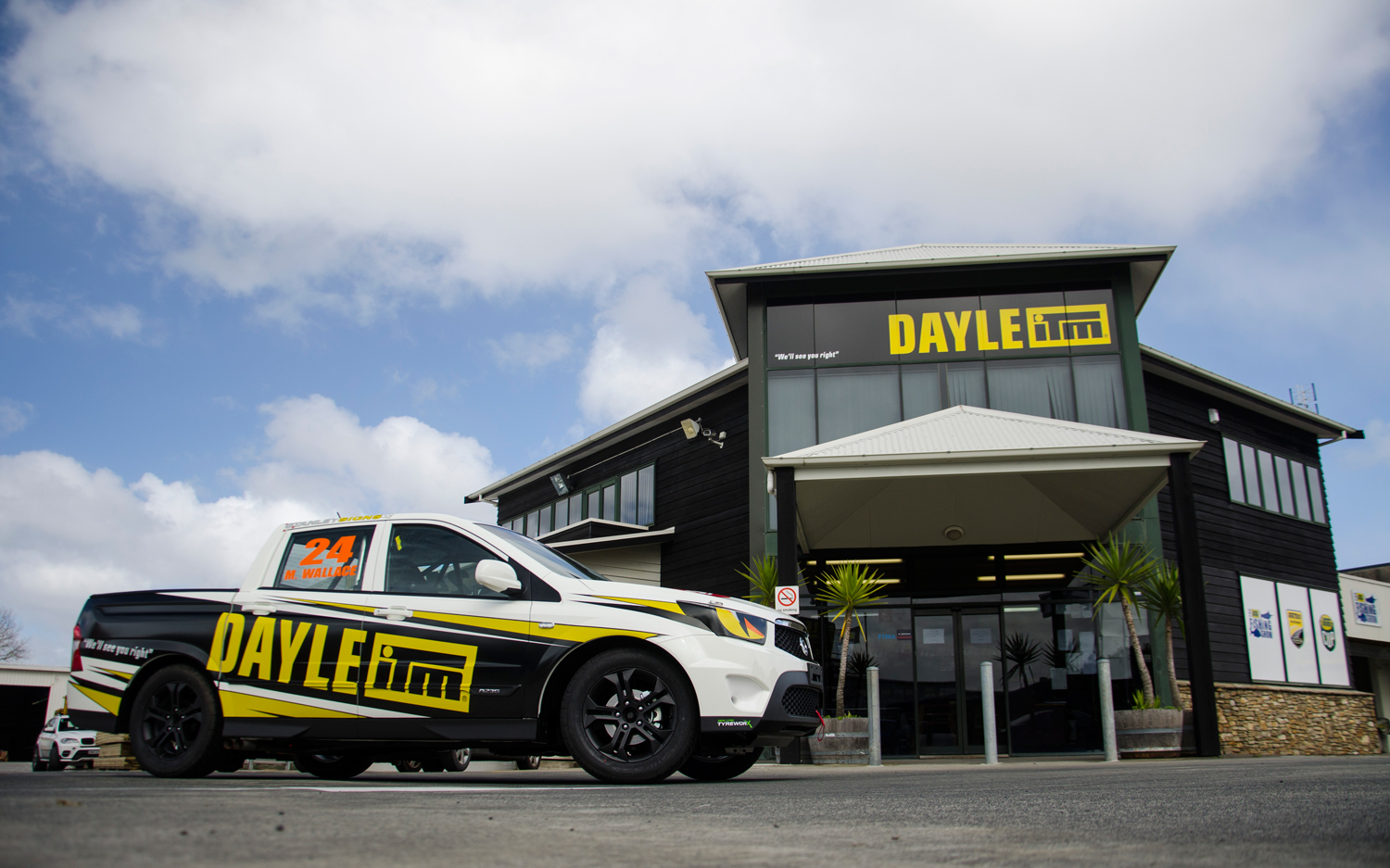 The SsangYong Race Series (SRS) represented a logical step for Wallace, with its low cost and its high entertainment value thanks largely to a huge 26 car grid for its opening season. And while the utes themselves are a unique basis for a race car, Wallace believes that they have true potential.
"It's certainly going to be very affordable to run and a pretty cost-effective class to get into from the get go.
"I'm blown away by how they drive actually. When I was offered the opportunity by SsangYong to go and do a test the week after The Rock competition, I went in with an open mind. I was thinking 'it's a ute, I've seen them, they're fairly high off the ground'. But they stop really well, and they corner surprisingly well.
"They're not the fastest things in the world, but we're all in the same boat. It's definitely gonna come down to
driver ability and who can get the small settings adjustments right - driver ability is going to be the decider."
Wallace and the Dayle ITM SsangYong ute will face a competitive field of drivers which includes national champions, some of the most promising young up and coming male and female drivers in the country, and a number of 'star' cameo drivers - including former All Black Colin Meads. While it's early days, Wallace sees the category as a potential stepping stone for his own motorsport aspirations.
"It would be pretty cool to go further, and maybe to even look at running in something like the UDC V8 Ute series as they're the next step up. We'll just see where this season goes, and hopefully if we get some good results - you never know what might happen in the future."