What kind of house will you build tomorrow?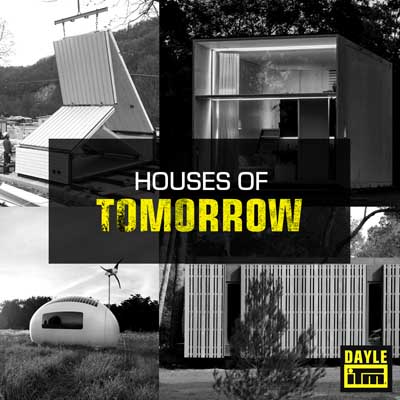 Koda (Estonia)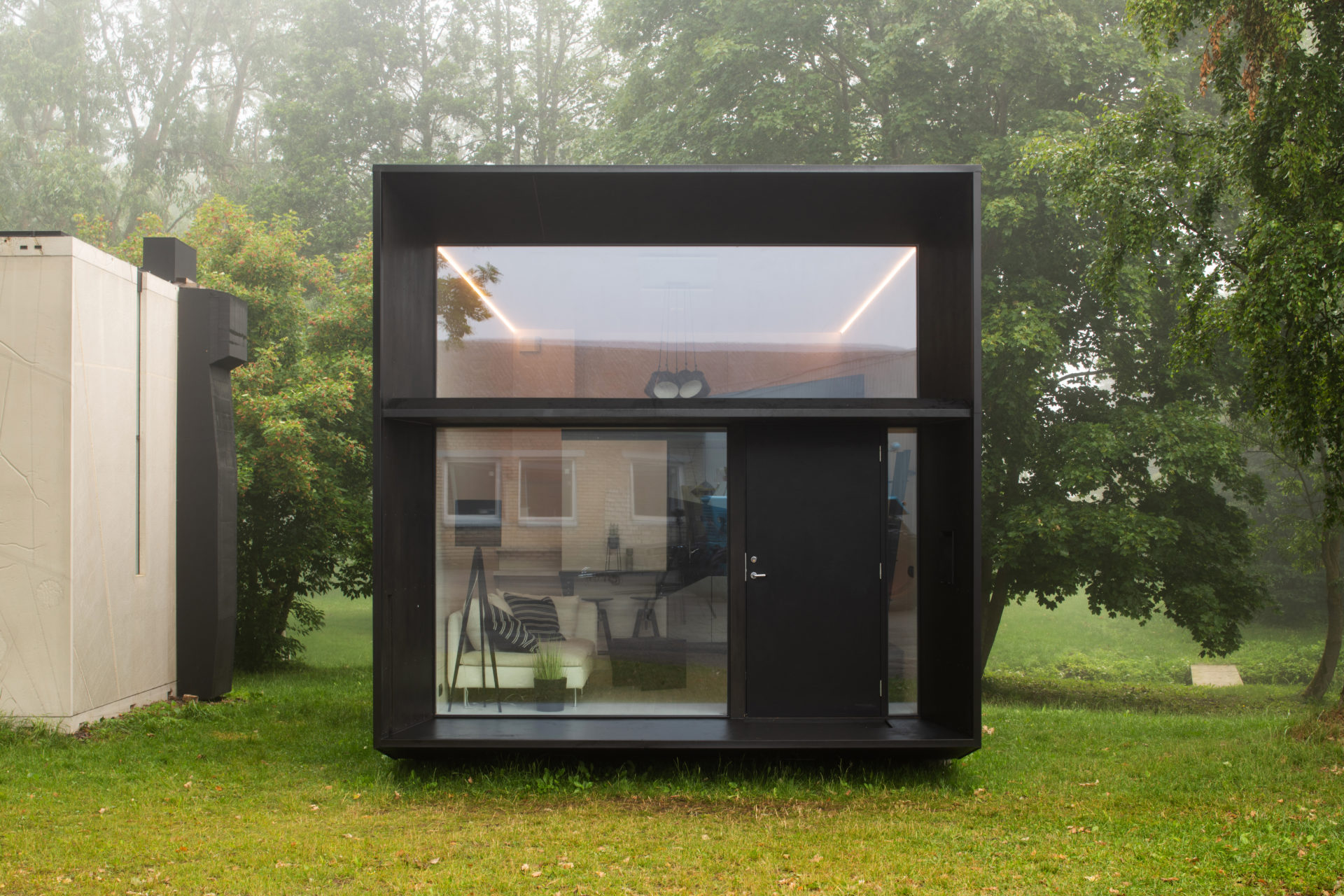 Launched by design firm Kodasema in 2016, the Koda House is made of prefabricated concrete sections, can be assembled in a working day, and disassembled in half the time should you wish to move on.
The 2-storey module has a floorspace of 26.4m2, made up of downstairs living room, kitchen, bathroom and upstairs bedroom and laundry.
Floor-to-ceiling windows illuminate the living area so the space feels a lot larger than it actually is. Smart heating and cooling are included, with power systems pre-installed within the concrete walls. The module is fully sustainable by harnessing energy from rooftop solar panels.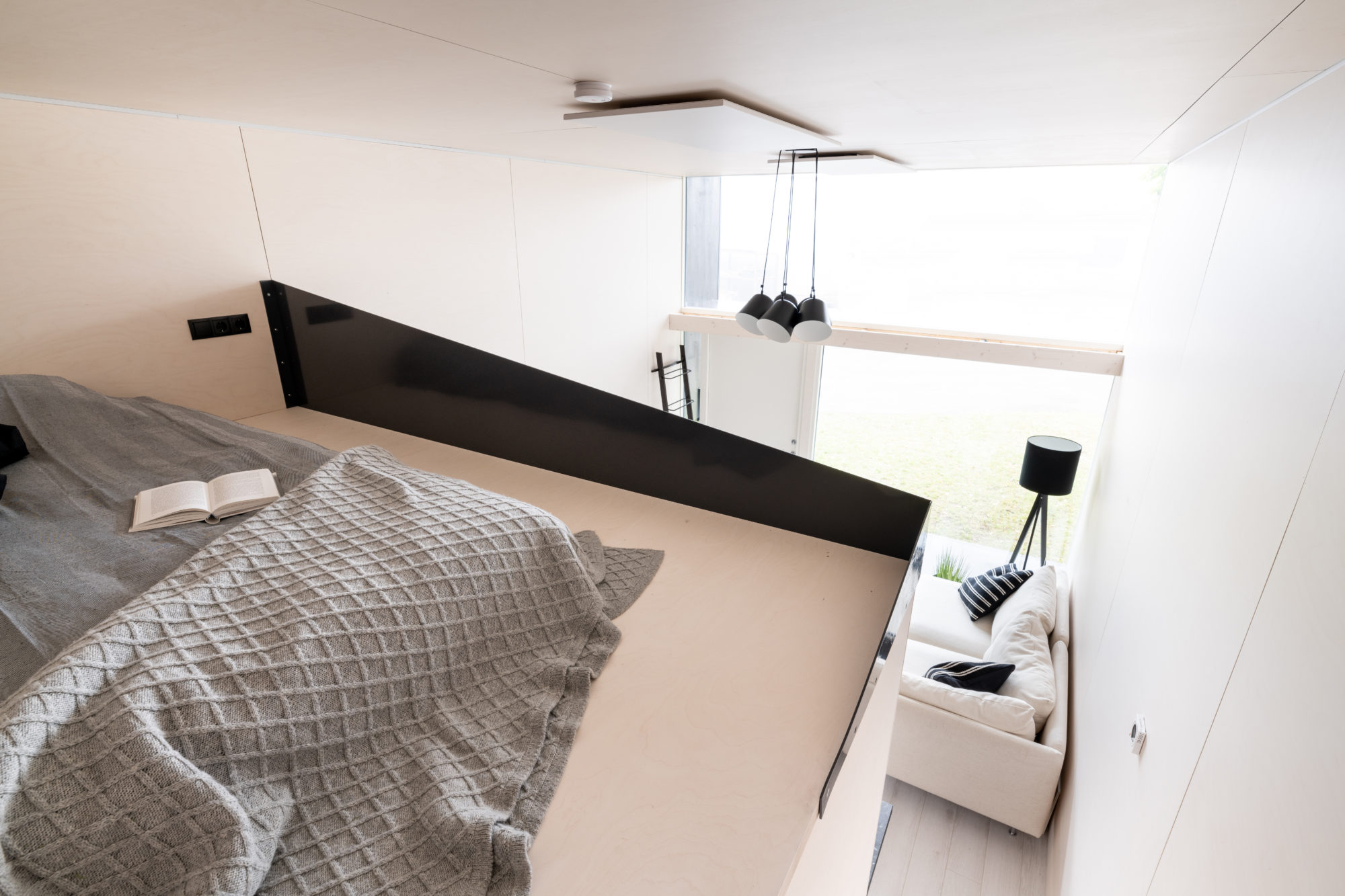 Kodasema has developed a range of modules including café, office, workshop/studio, store, and classroom configurations, and see special advantages with public buildings:
"The modules can be easily relocated and repurposed once they are no longer needed at the original location."
Images from www.kodasema.com
Ecocapsule (Netherlands)

Designed by Nice Visions, Ecocapsule is powered by a mini wind turbine plus an array of photovoltaic cells, with a high-capacity battery. A fully charged battery will provide electric energy for at least four days.
The spherical shape is optimised for the collection of rainwater and dew, with built-in water filters.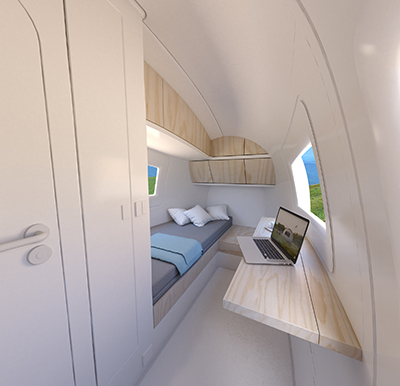 With heated floors, bathroom with shower, and a compact kitchen, the Ecocapsule is designed for extended off-grid living for up to a year and has almost no emissions.
The toilet is waterless, composting and separating. The structure has a steel frame with fiberglass shell and polyurethane foam insulation. No foundations are required – just a solid, flat piece of ground.
A heating, ventilation and air-conditioning unit keeps the temperature comfortable and can be controlled by a smartphone app, providing information on how much power is being used and how much water is available.
Ecocapsule fits into a standard shipping container. It can be shipped, airlifted, towed or even pulled by a pack animal.
Images from www.ecocapsule.sk
Popup house (France)

Multipod Studio's Popup house is a customisable home made from stackable blocks. Among the French firm's pioneering work was a 154m2 house in Spain built in two weeks with an electric screwdriver.
The Popup is made from stacked wooden panels and polystyrene insulation blocks (constructed off site), all held together with screws.
The process starts with a base of laminate wood boards with blocks of insulated expandable polystyrene anda wooden frame of spruce, and lightweight PSE blocks for the walls.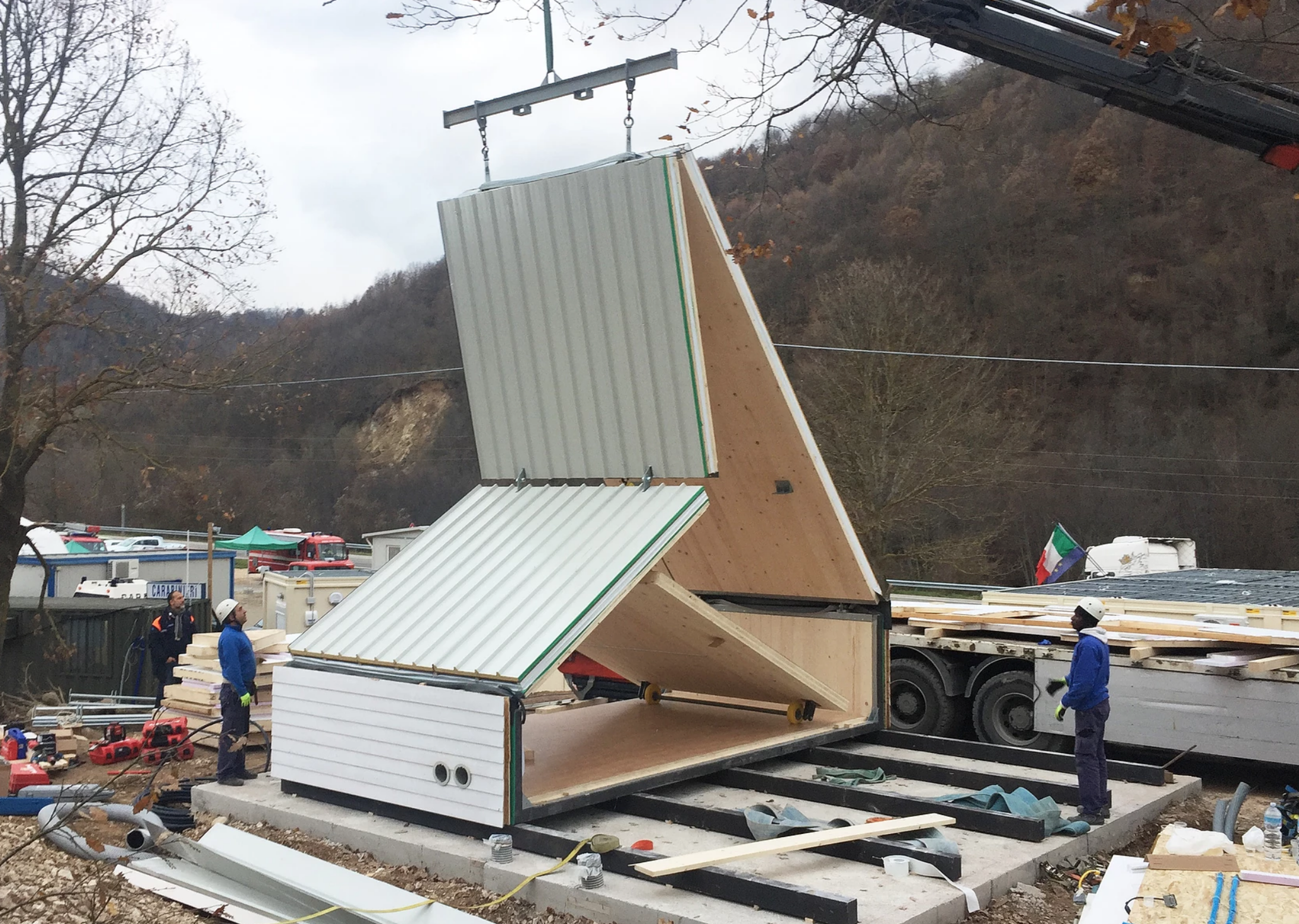 All of the elements are lightweight, and can be 'assembled like Lego', says the company.
A significant benefit of the building system is energy efficiency. The Popup house can reduce energy consumption by up to 90 per cent, thanks to its use of effective insulating materials and limited thermal bridging.
Images from www.popup-house.com
Madi house (Italy)

Italian innovation and style in a flat pack home, the Madi, by architect Renato Vida, can be converted from a box of panels to a finished home in six hours.
Made from CLT (cross-laminated timber), Madi comes in several sizes, from 27m2 up to 84m2. The homes are laid out over two levels and fully equipped with kitchen, dining area and bathroom on the ground floor, with bedrooms upstairs.
The home's A-frame structure allows it to be prefabricated off-site, then flat-packed and transported via truck or container.Because the construction system is both modular and foldable, the houses are customisable, expandable and transportable. Using CLT means the structure has excellent seismic performance.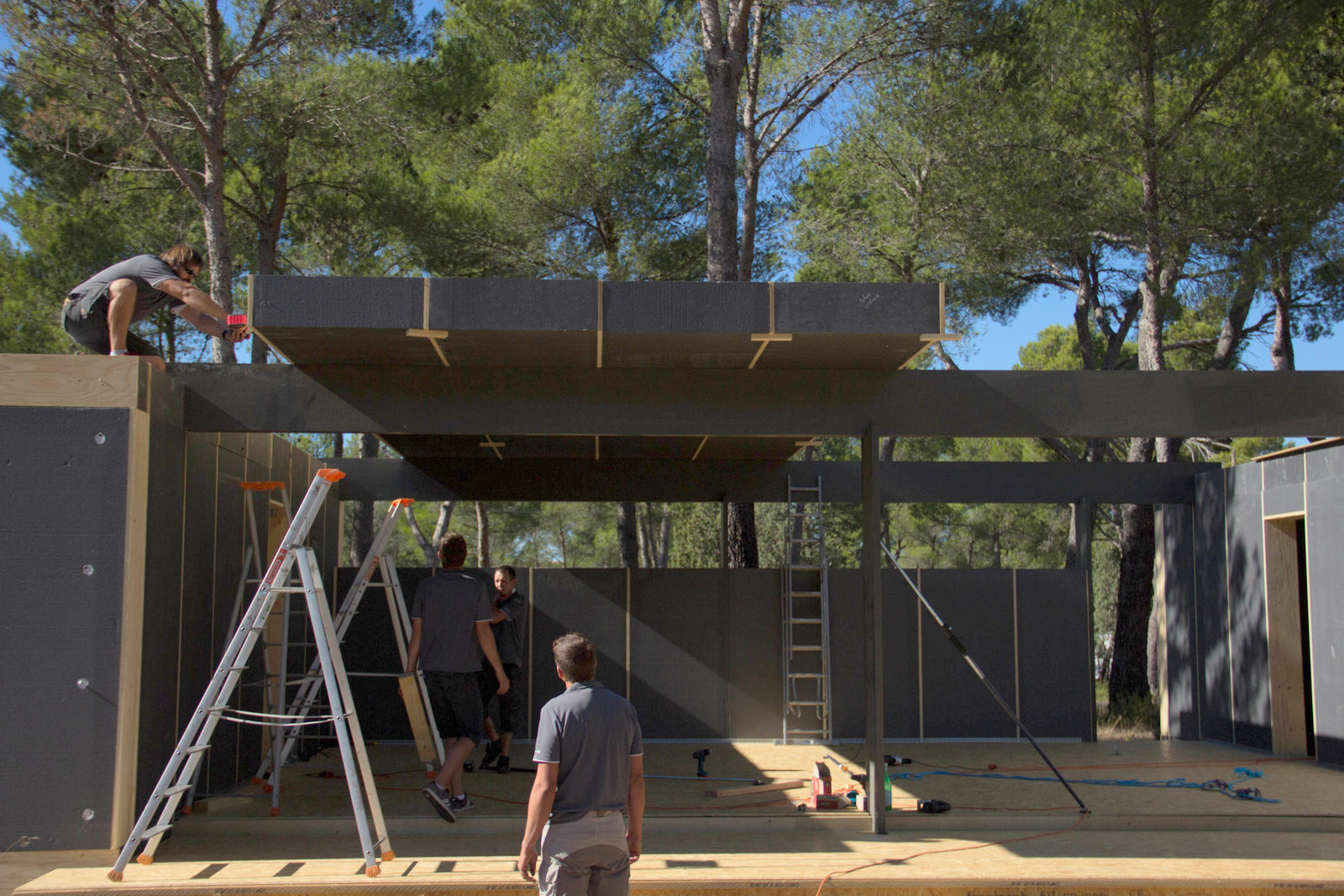 Once the roof has been pitched, the contractors add internal walls, windows and flooring.
Water, sanitary, electrical, air conditioning, heating and drainage system are all pre-installed. No foundations are required – any flat surface will do.