Win a Quick Dam Sandless Sandbag and Barrier set valued at $145!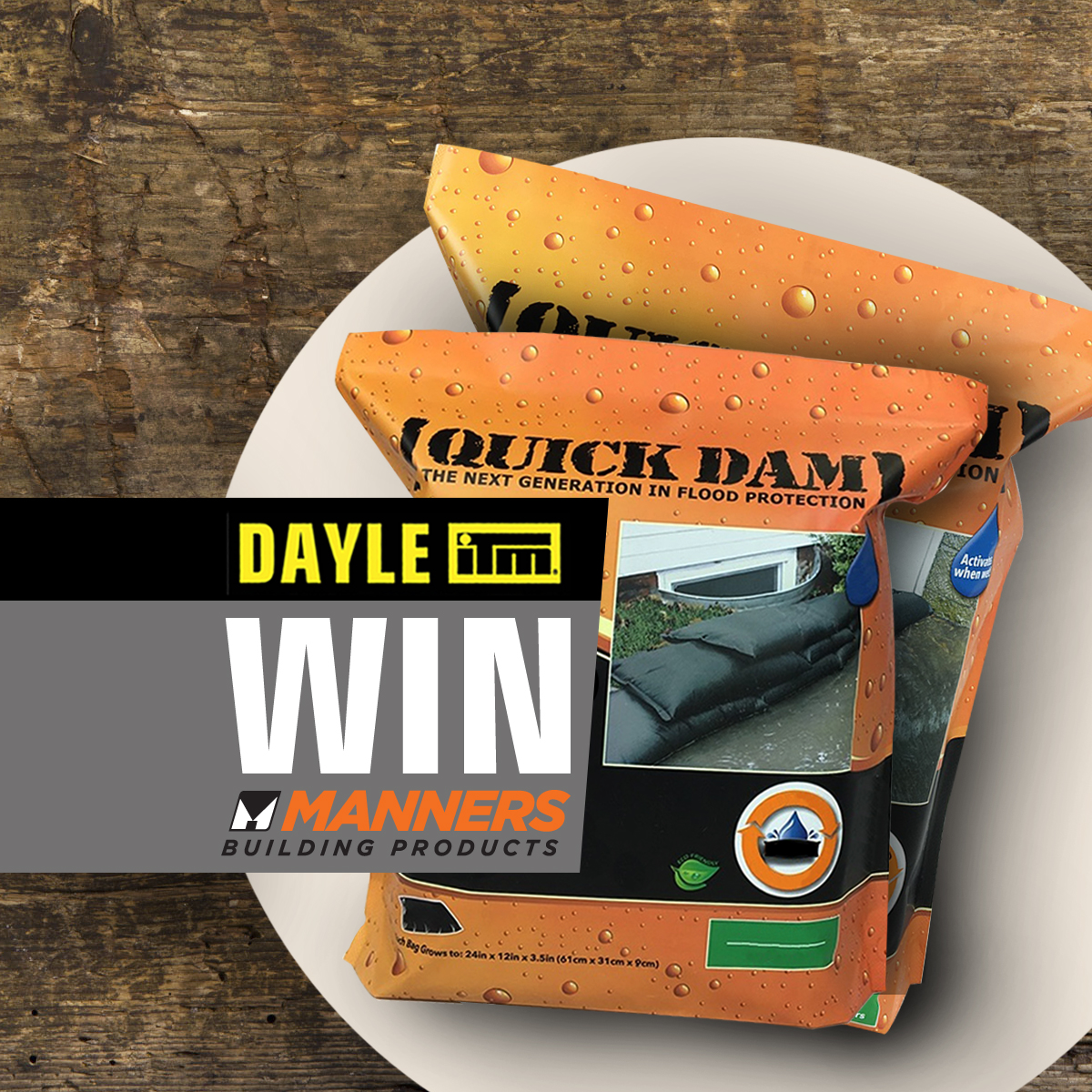 Manners Building Products Ltd has been in operation since 1983 as an importer and distributor of products associated with the 'trowel trade'. These include products and tools for the Interior Plaster, Exterior Plaster, Concrete, Tiling and Paint and Decorating trades. Manners are constantly sourcing new and innovative products from top brands around the world with the aim of providing the New Zealand Trowel Trade Industry with a great selection of quality product at a great price.
New from the team at Manners: The revolutionary Quick Dam Sandless Flood Bags and Barriers. A set of these could be your's at the end of the month, just for being signed up to receive our awesome monthly e-news. Valued at $135 we've got a QUICK DAM SANDLESS SANDBAG and QUICK DAM 150MMX1.5M FLOOD BARRIER set to give away.
Quick Dam Sandless Flood Bags and Barriers
Quick Dam Flood Bags and Barriers contain a super absorbent powder that activates and swells when wet. Ready to use, activates with water.
· Compact and lightweight
· No sand or labour needed
· Reusable and lasts for months
Reactivates when wet and evaporates when dry. Degrades naturally after several months of ongoing use. Flood protection up to 90mm high and then stackable. Handy!