Win a Tolsen prize pack worth $175!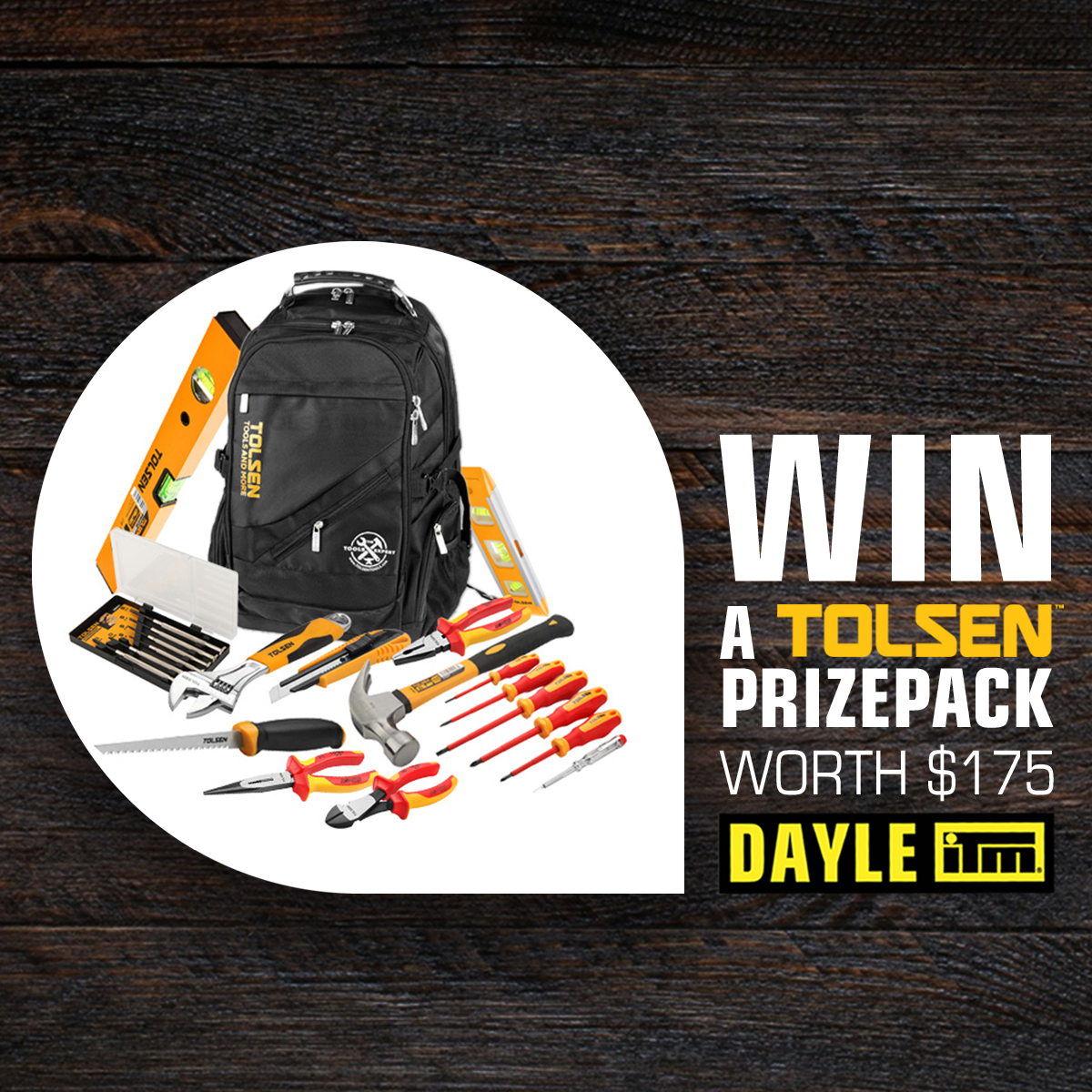 Thanks to the team at Komelon Tapes we have an awesome Tolsen Tool Pack worth $175 to give away. Keep an eye on our Facebook page where we'll announce our lucky winner.
Komelon is the world's most vertically integrated tape measure manufacturer and distributor. Since 1963, Komelon has manufactured a full line of quality tape measures for both contractors and homeowners.
Komelon's Self-Lock tape measure line allows the user to just pull out the blade, let go, and the blade will locks itself. The Self-Lock will release safely when you press the top button which will control the rate of return. Komelon's unique patented magnetic end hook will hold firm on most metal surfaces resulting in easier one-person measuring. The Monster MagGrip is the perfect tape for anyone working with or around metal. The PowerBladehas just been released and features the same innovations and durability as any other Komelon tape measure but with a high impact case. Komelonnow offers the Power Coat on the PowerBlade which is 10 times more durable than any other coating. The Stainless Steel series contains all metallic components and resists rusting in wet or dry conditions. The Stainless Steel series is the most durable tape measure Komelon offers.
Come in-store to check out these awesome tapes this month!