Win with Holdfast in March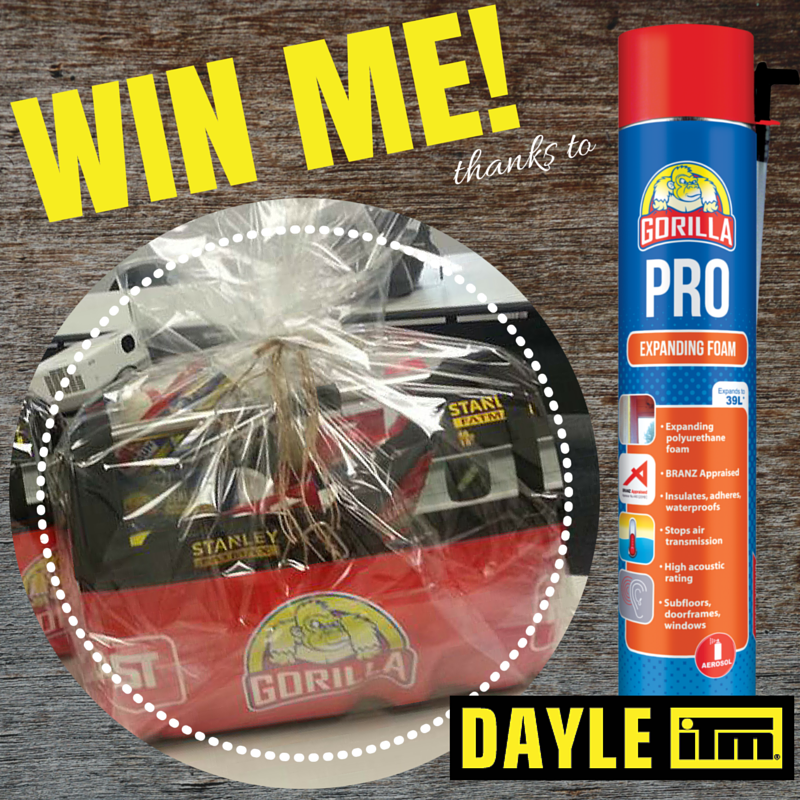 By receiving our monthly newsletter you're automatically in the draw for our fantastic Supplier of the Month giveaways. This month, the good guys at Holdfast have supplied a prize-pack valued at $500 with goodies which include: chaulking gun, sponge, glue, tapes, sealant removal kit, Fix All, dust sheeting and more!

A bit about Holdfast:
Holdfast is a 100% New Zealand owned and operated company with over 30 years of experience in supplying quality technical solutions to the building industry. With a commitment to quality and a focus on the New Zealand market they pride themselves on creating strong relationships with their partners and providing tailored solutions to meet customer needs.
Holdfast's commitment to quality means they source their key products from ISO 9001 certified European manufacturers, who are committed to developing the highest quality, low VOC, environmentally friendly products which get it right the first time.

Holdfast March special for Dayle ITM Customers only:
Gorilla Pro Expanding Foam Aerosol
BRANZ Appraised
No more big gaps, no more mess
Fills cavities, insulates
No gun required
1,000ml yields approx. 35-40lt foam
Only $15.00 incl GST each!

Click here to find out more about the Holdfast range