Meet Our Team: Harry & Jody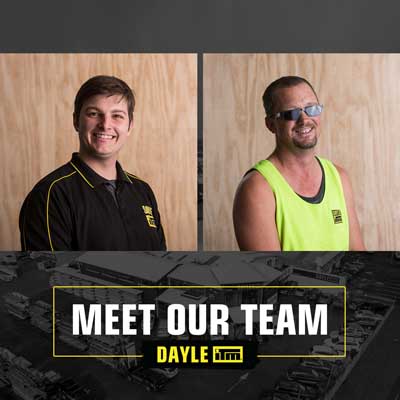 Meet Harry, our Customer Service Rep 💁
Hey, it's that PinkFit Guy! AKA Hazza. AKA Harry. Harry is a familiar face to many of you, having been a Customer Service Rep here at Dayle ITM for the past 2 years.

We don't want it to go to his head or anything... But we'll admit Hazza's a bit of a legend on the guitar, and not just the air guitar either. When he was growing up Hazza (like many of us) wanted to be a rockstar, and whilst he may not be opening for Led Zeppelin Harry's certainly got some fans around here. Give it up for Hazza everyone! 🙌

Meet Jody, our Hiab Driver 🚚
HONK HONK 🚚 Jody's coming through 👋 As a Hiab driver (aka Heavy Vehicle Technician) he's the friendly face you'll see behind the wheel of the big ITM truck.
He knew ever since he was playing with Tonkas in the sandpit that he wanted to be a truck driver. Now, he's doing what he loves, and gets to meet different people every day along the way. He loves his job, but when he's not around here you'll find him handling a gaming console. If his driving skills are anything to go by, we reckon he must be a bit of a pro.
Give him a wave next time you see Jody out and about!