Meet Our Team: Mark and Gillian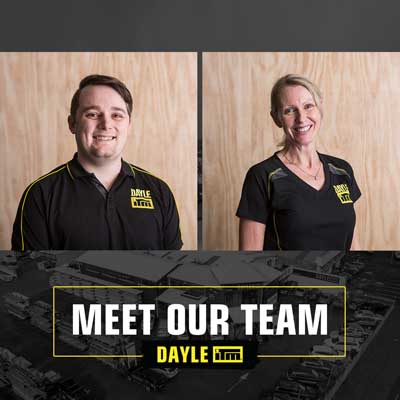 Meet Mark, our Customer Service Rep 👋
One of our awesome Customer Service Rep's, so chances are you've already crossed paths with Mark in his four years here at Dayle ITM.
He's a handy guy to have around. With a head for problem solving, Mark's always up for a challenge and chances are, with him on the job you won't be scratching your head for long. Like a lot of the crew here, Mark is motorsport mad - and has been ever since he was a kid with big dreams of being a race car driver... That's still a work in progress. When he's not helping our customers, you'll probably catch him annoying Grant!
Say hi to Mark next time you're in our hood!
Say hey to Gillian, our Key Account Manager 🙋
Gilli has been a part of the Dayle team for two years. Gilli is all about customer relationships, and says she's motivated most by the awesome people she gets to work with every day. She admits though, that her cat herding skills come in handy in her role, too!
While she once had aspirations to be a flight attendant, she now prefers to keep her feet firmly on ground, either hiking or going to the gym. We think Gilli is great, but we'd love to see what our customers have to share, too! Make sure to let us know next time you're in store! 😃